Vintage Wedding dresses
made in Barcelona
For the last 30 years, we have been designing wedding dresses with great care in our small atelier in Barcelona.
The vintage universe inspires us to create delicate dresses and accessories with a mediterranean flair for the new romantic brides.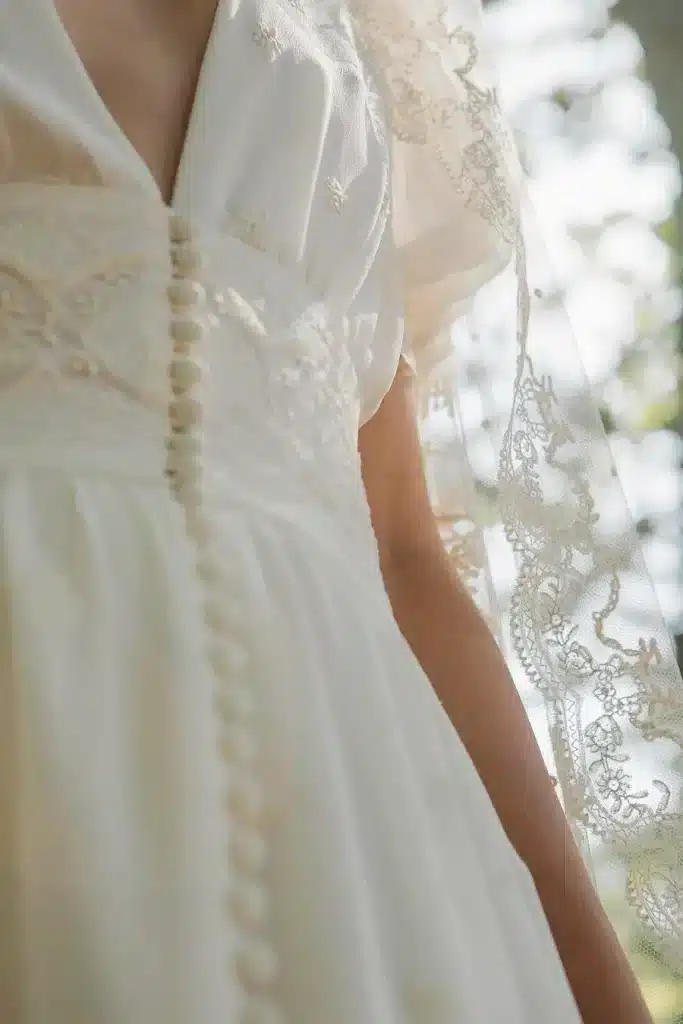 At L'Arca Barcelona we work in a traditional way. We make custom wedding dresses recovering old techniques and  reclaiming vintage pieces elements for sustainable fashion.
Dresses can be customized for each bride . At our atelier in Barcelona, we  make exclusive dresses with unique pieces and antique lace. We have a careful selection of authentic vintage pieces, both dresses and veils.
Contact us or visit our shop or atelier at Barcelona and discover the L'Arca secrets, accessories, lingerie, kimonos and dream wedding dresses.