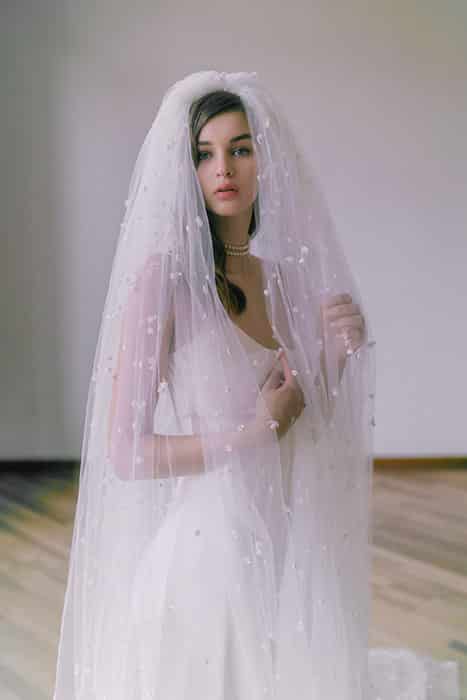 Vintage

inspired wedding dresses
romantic and timeless dresses with a vintage air
All our wedding dresses are handmade in our charming workshop.
Contemporary silhouettes, delicate lace and vintage finishes define our collections. Expert hands will carefully craft your wedding dress, reviving artisanal techniques and fabrics. We individually tailor each garment, and we offer you the option of introducing variations in our designs so that you can wear a unique and exclusive model.
We also have an exquisite selection of authentic vintage wedding dresses, from Edwardian-style summer dresses to lingerie dresses from the 1930s with soft draping and delicately powdered hues. Any of them can become the ideal starting point for your tailor-made wedding dress or the bride's mother dress.
The Coutures collection features wedding dresses with a vintage flair
The dress are designed with pure lines and quality fabrics, and embellished with hand-made delicate embroidery and vintage lace.  
This collection is a tribute to the skilled creators behind the new collection. "Les petites mains" ("little hands") is the nickname given to the artisans who work behind the scenes in Parisian sewing ateliers.
This magic touch is also found among embroiderers and lace artisans at L'Arca. Our own "little hands" work patiently with Valenciennes lace and Guipure, performing precision tasks such as beading, hemstitching, and inlay, to bring to life L'Arca designs. In tribute to this craft, the seven dresses in the new collection are named after these lace and embroidery techniques.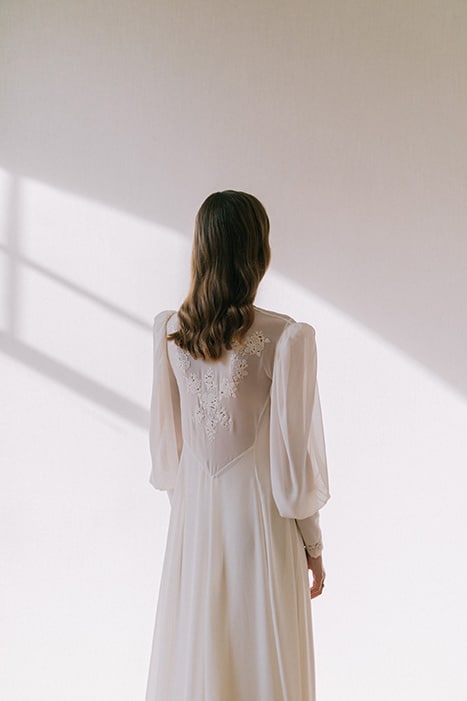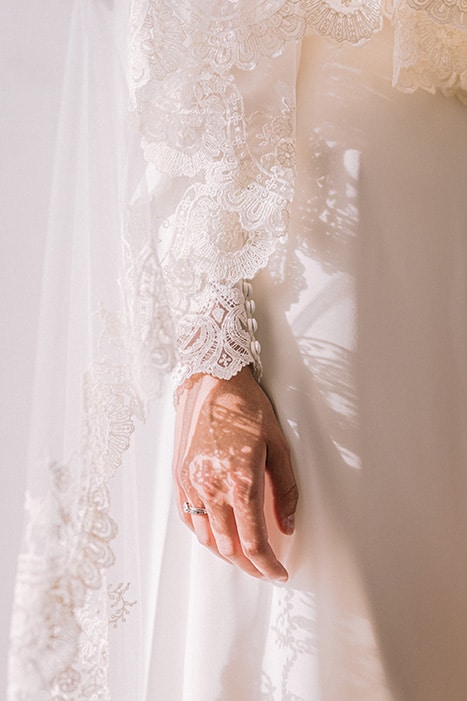 Our romantic gowns present a vintage look, perfectly suited for the elegant bride. L'Arca's designs feature bows, ruffles, and top-to-bottom buttons that give our dresses a refined, detailed touch. To reinforce the versatile style that is our signature, wedding gowns come with removable trains that allow for two different looks, one for the ceremony, the second for the celebration afterward.
Our two-piece suits combine either palazzo pants or pencil skirts with lace blouses like the "corset" crop top to provide a contemporary alternative to the wedding gown.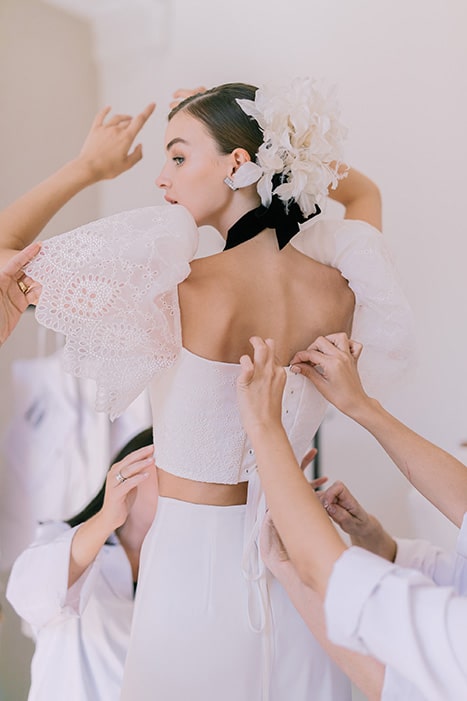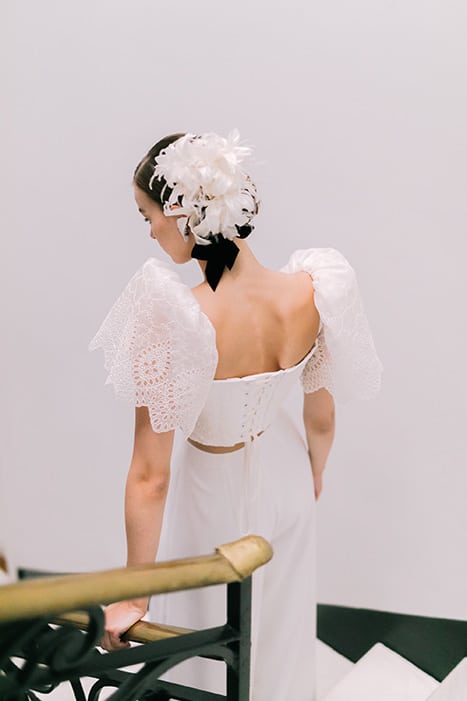 Dresses can be individually patterned and customized for each bride.
In keeping with our commitment to sustainability, the collection opts for a versatile dress wearable on more than one occasion.
Contact us and we will explain how to order from abroad.
You can also take a look at our true vintage wedding dresses ant to our ready-to wear wedding dresses.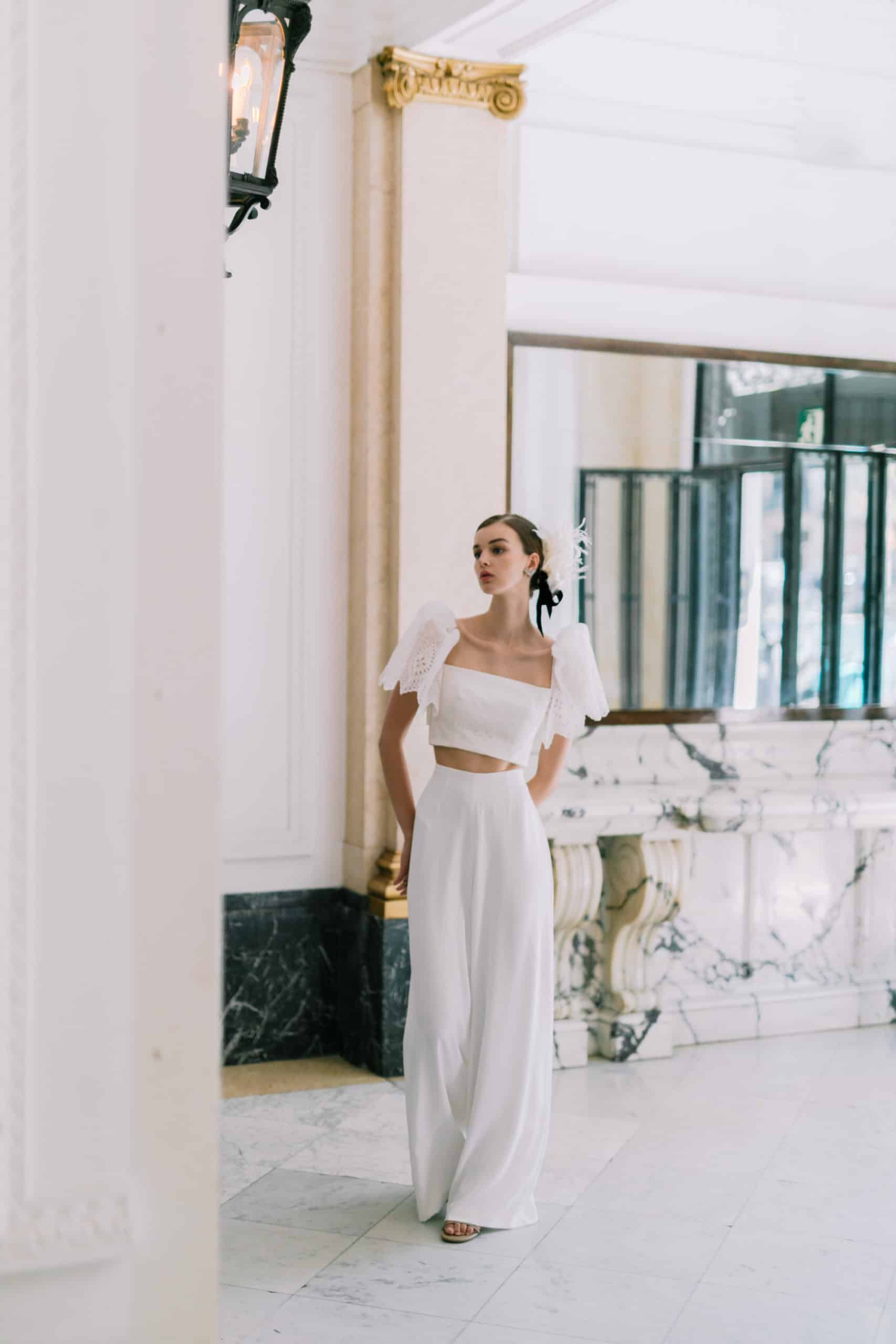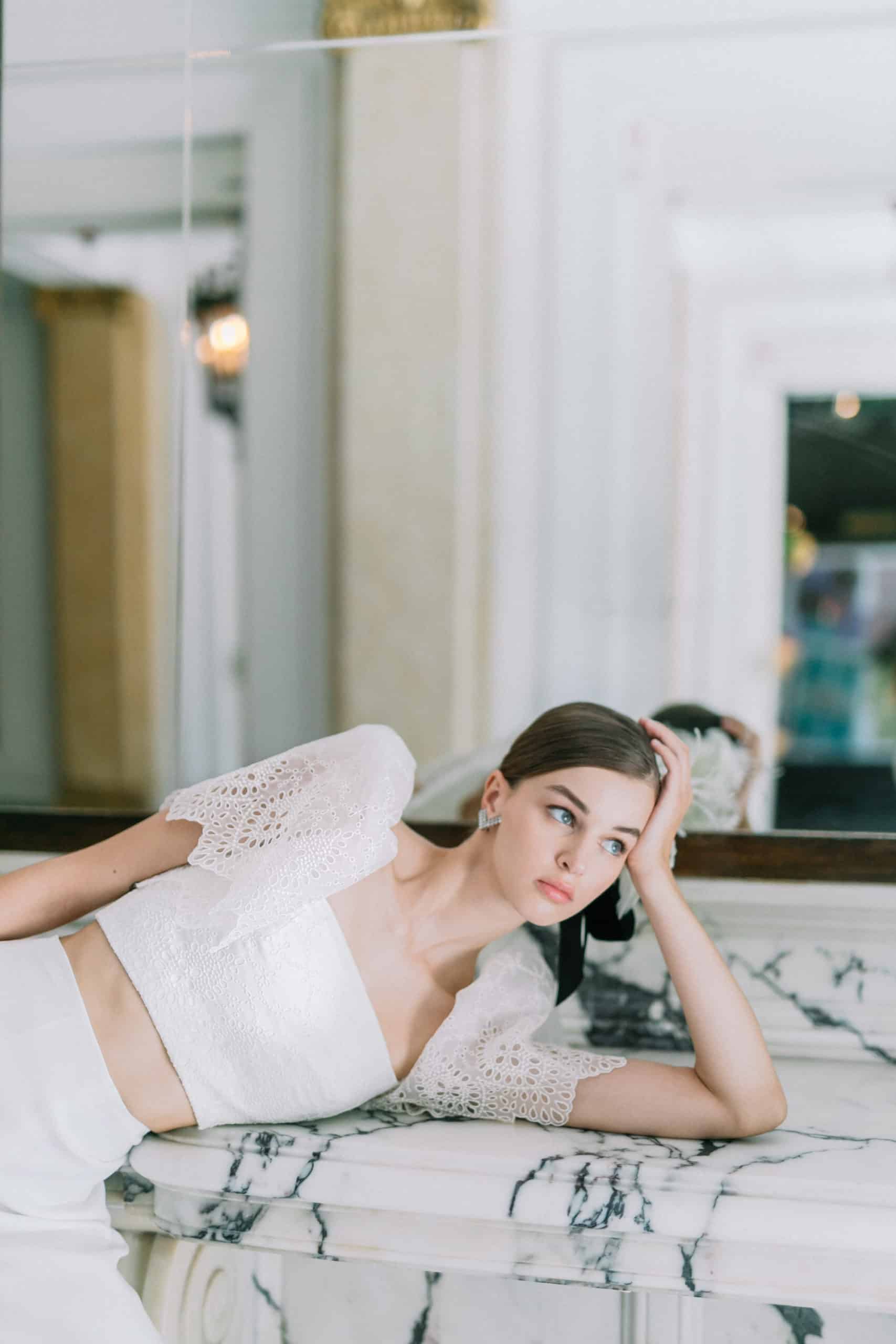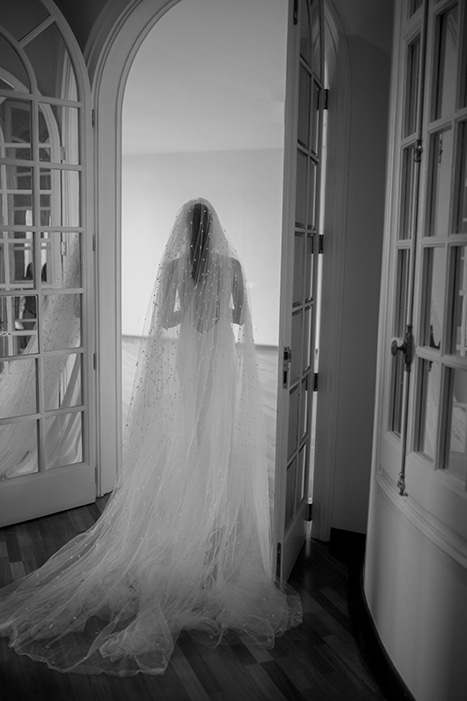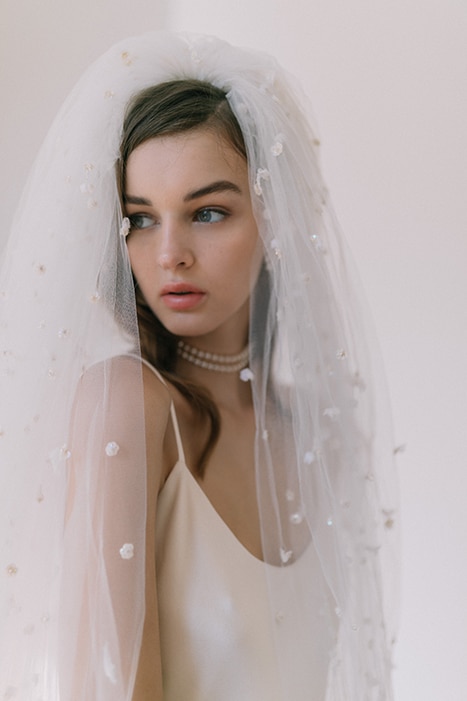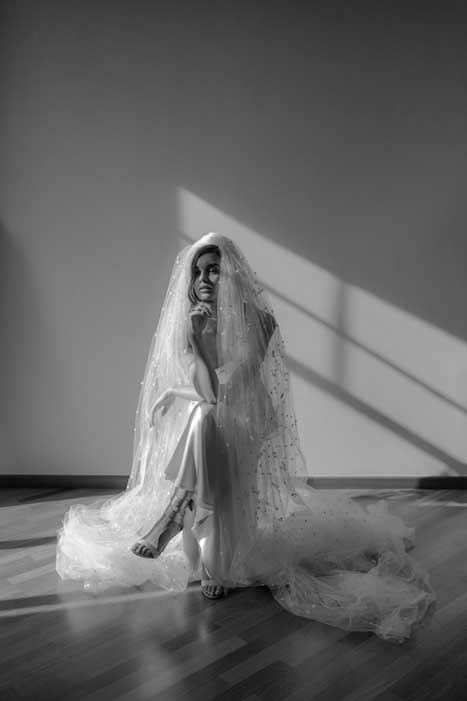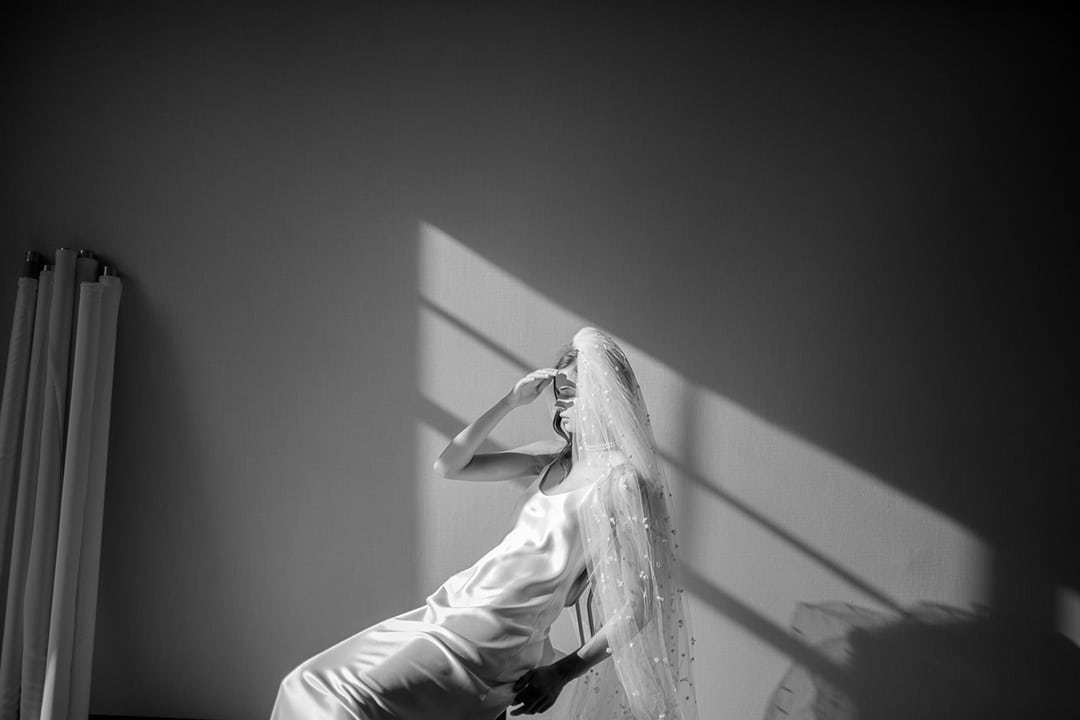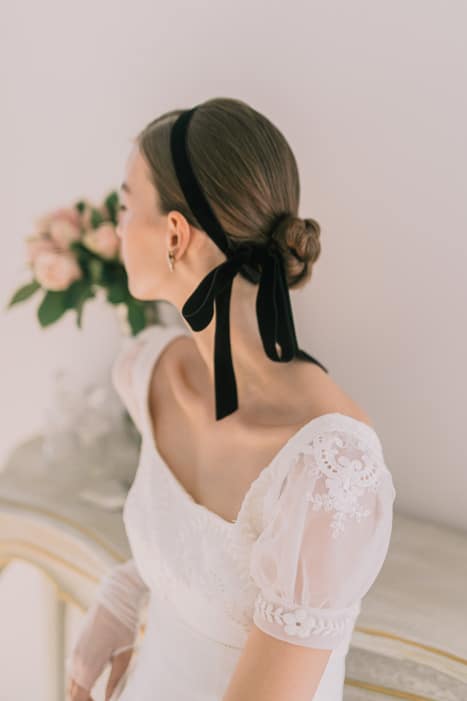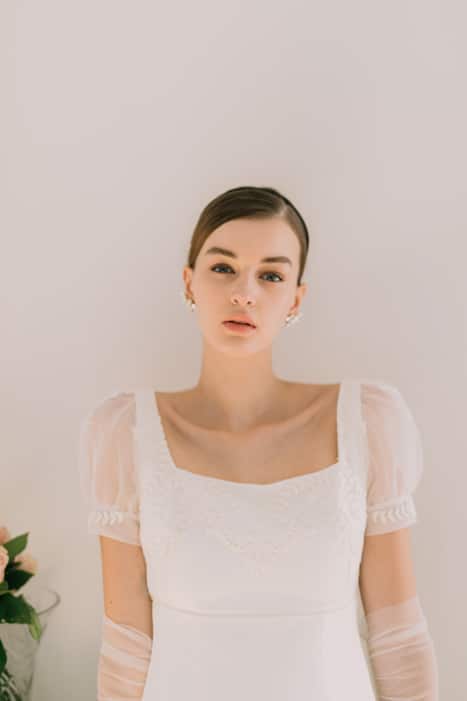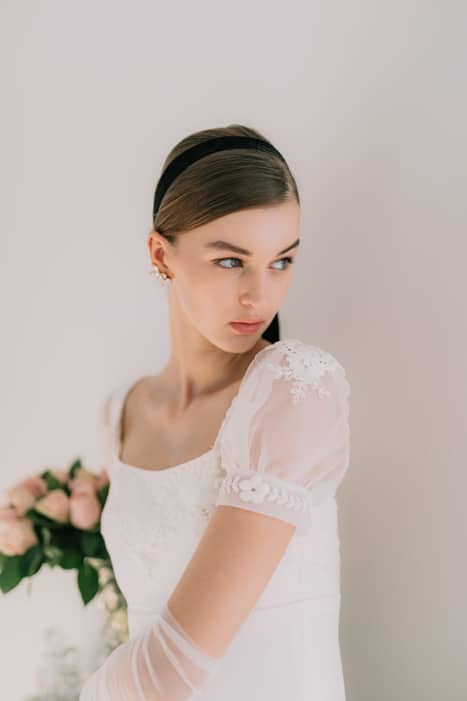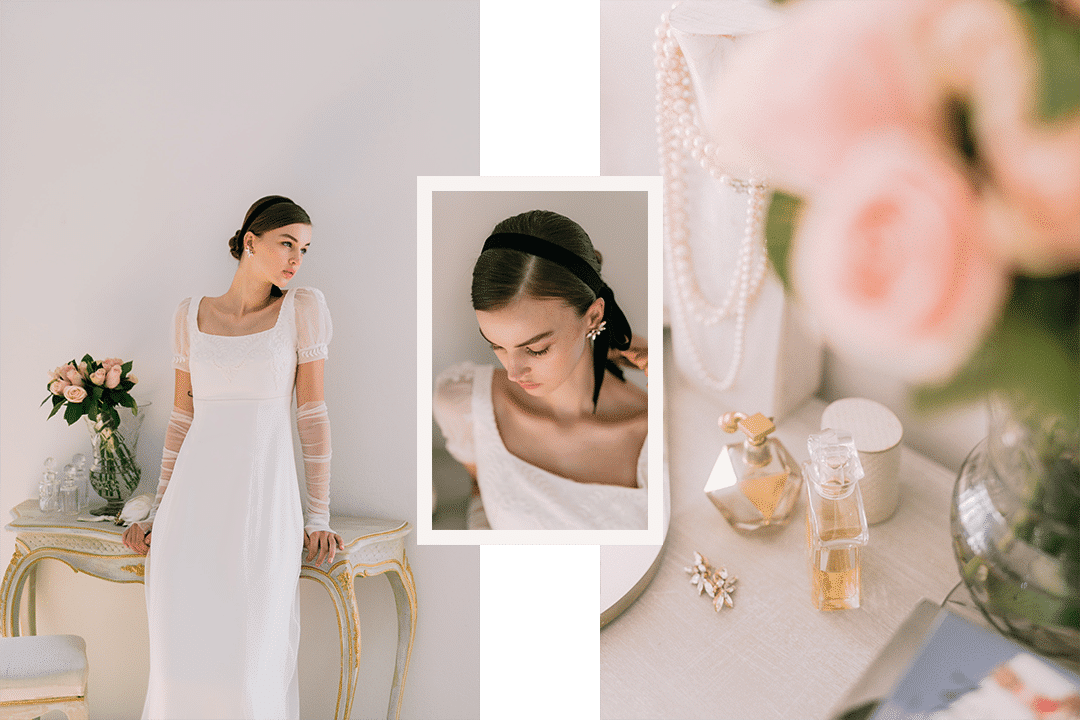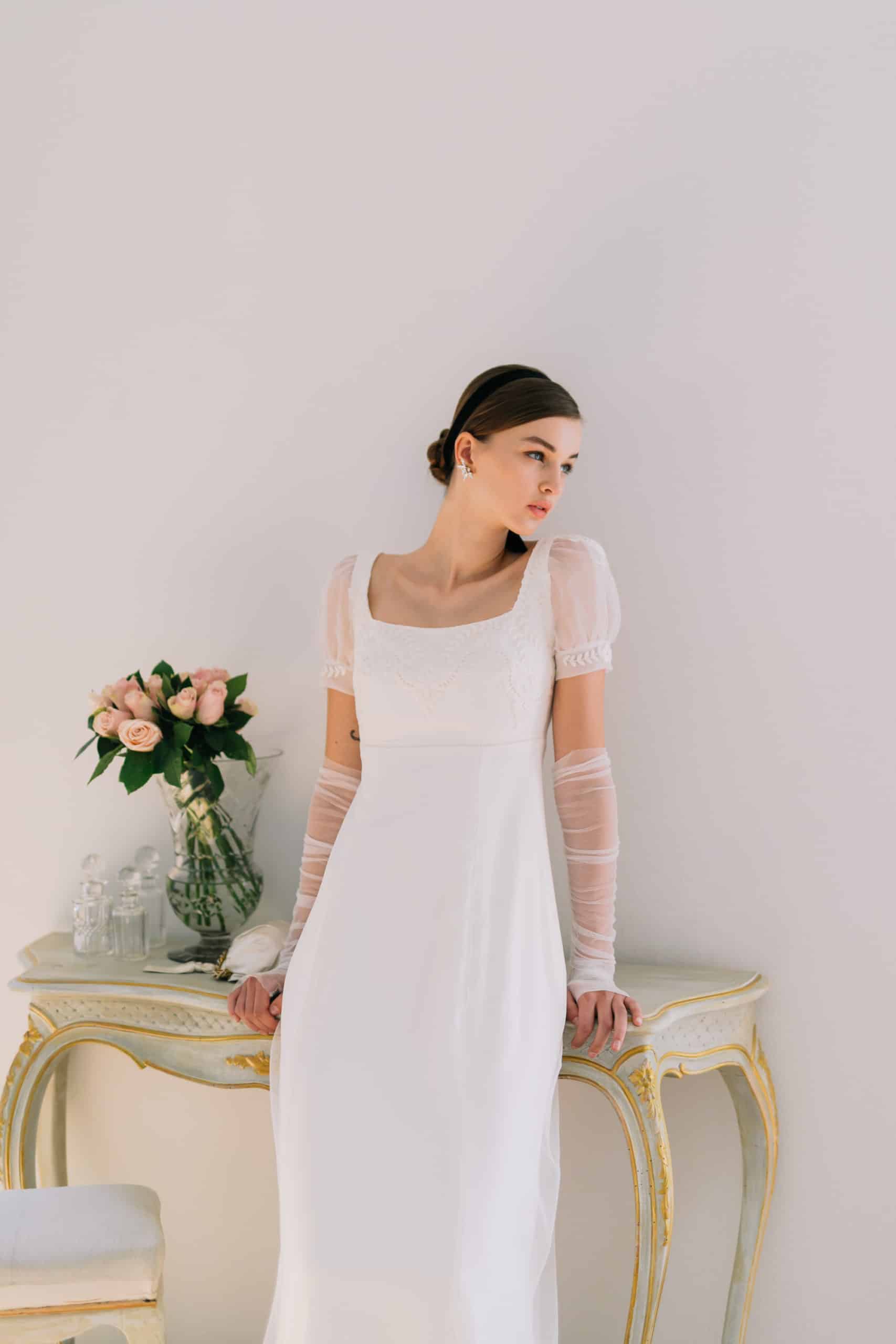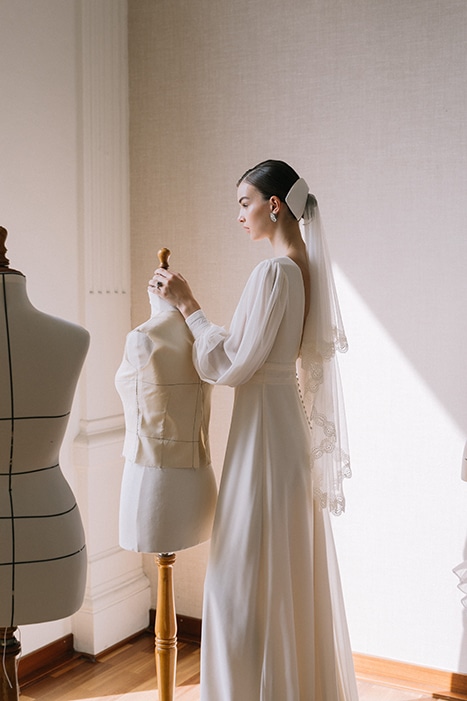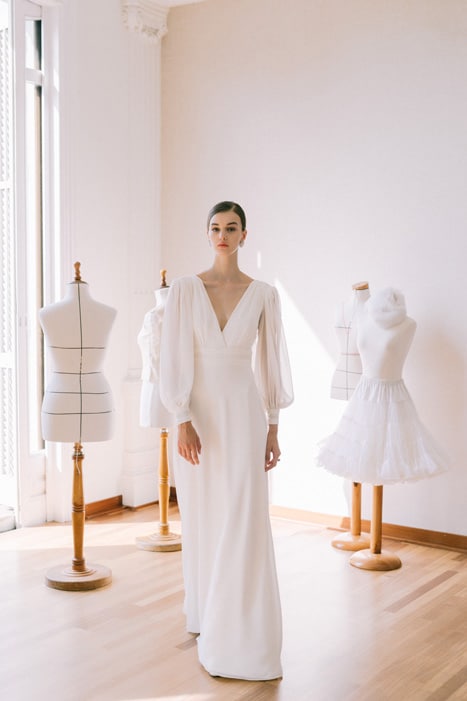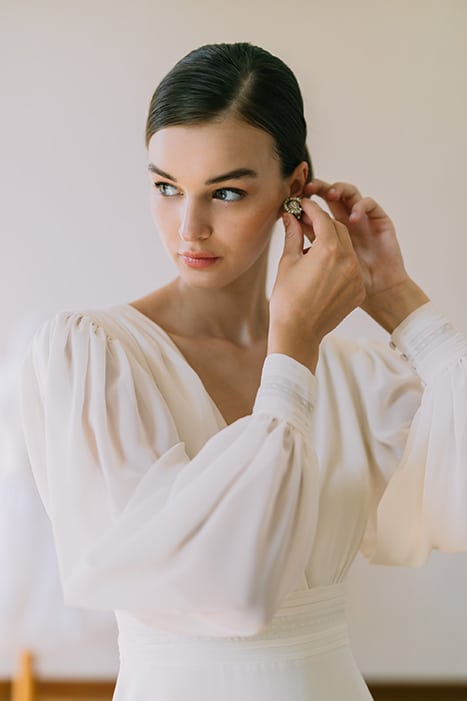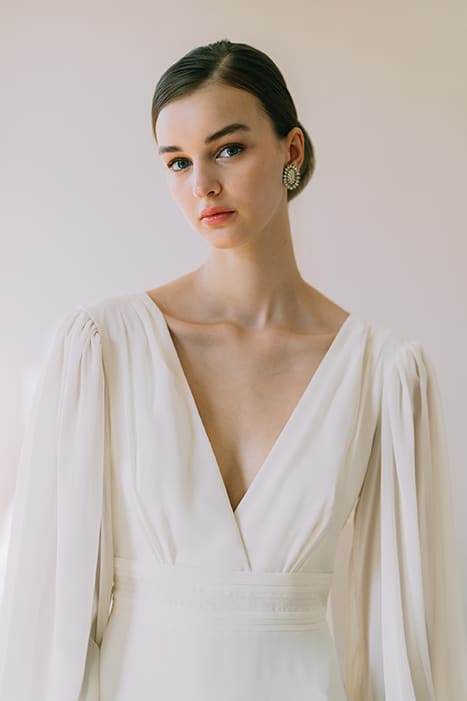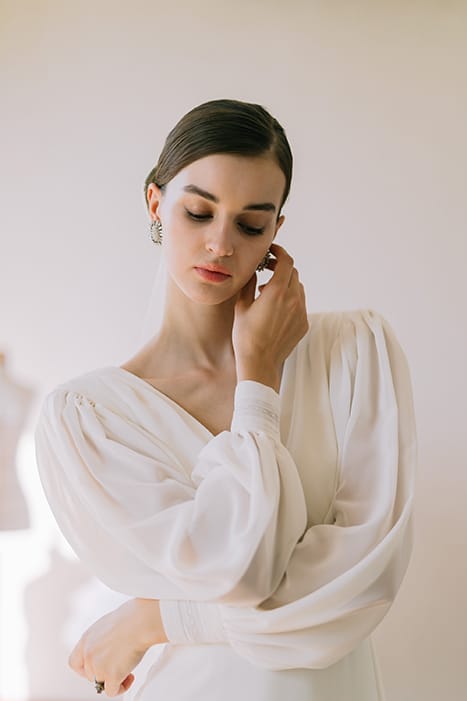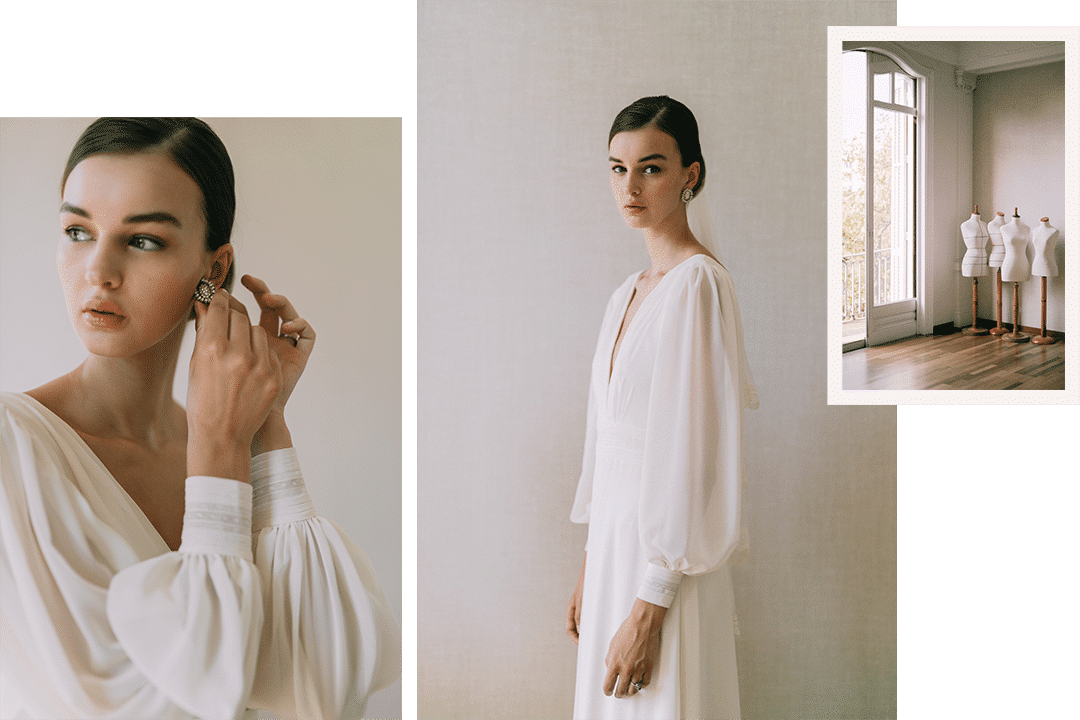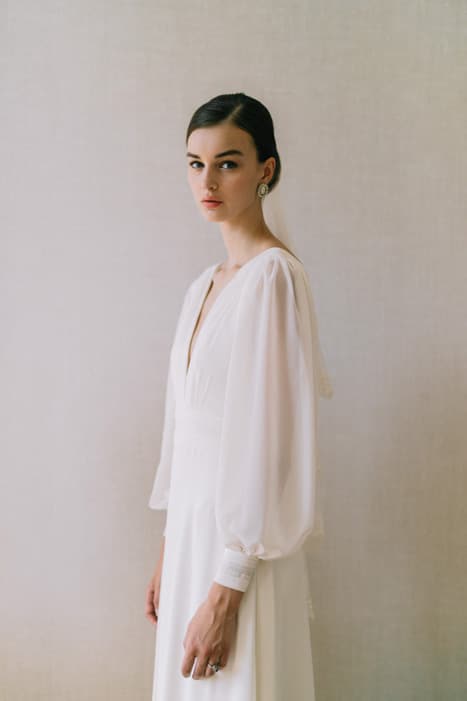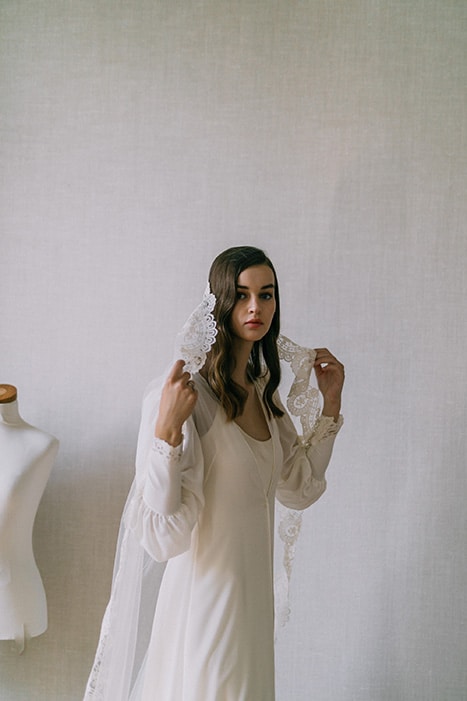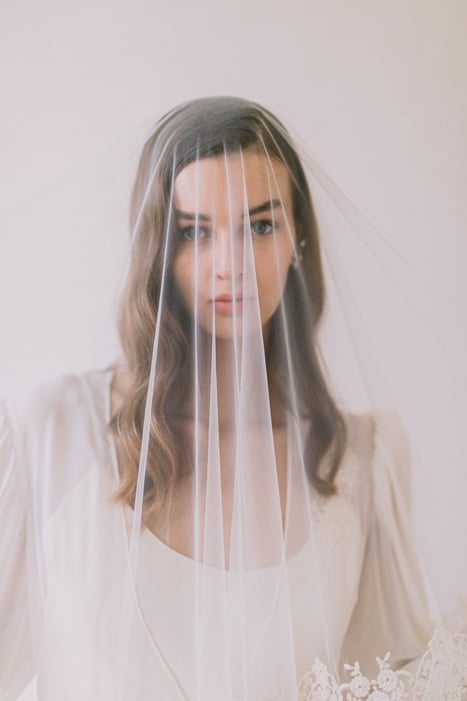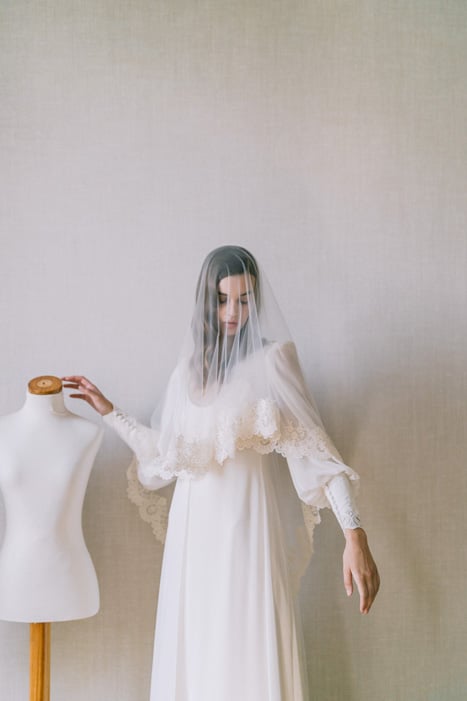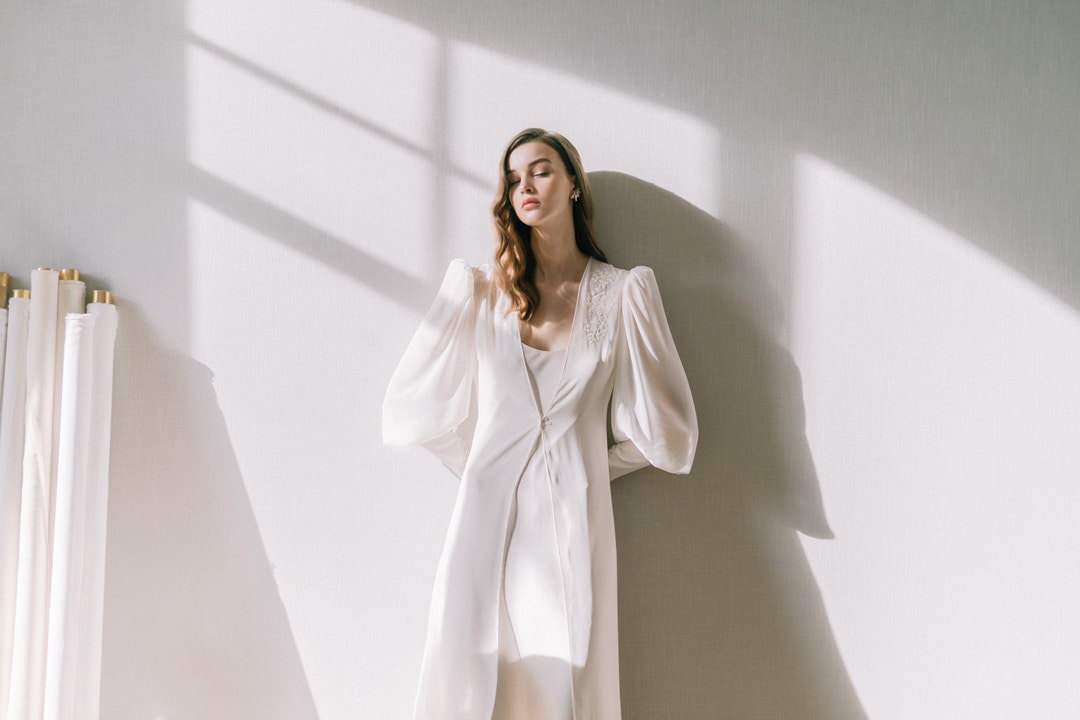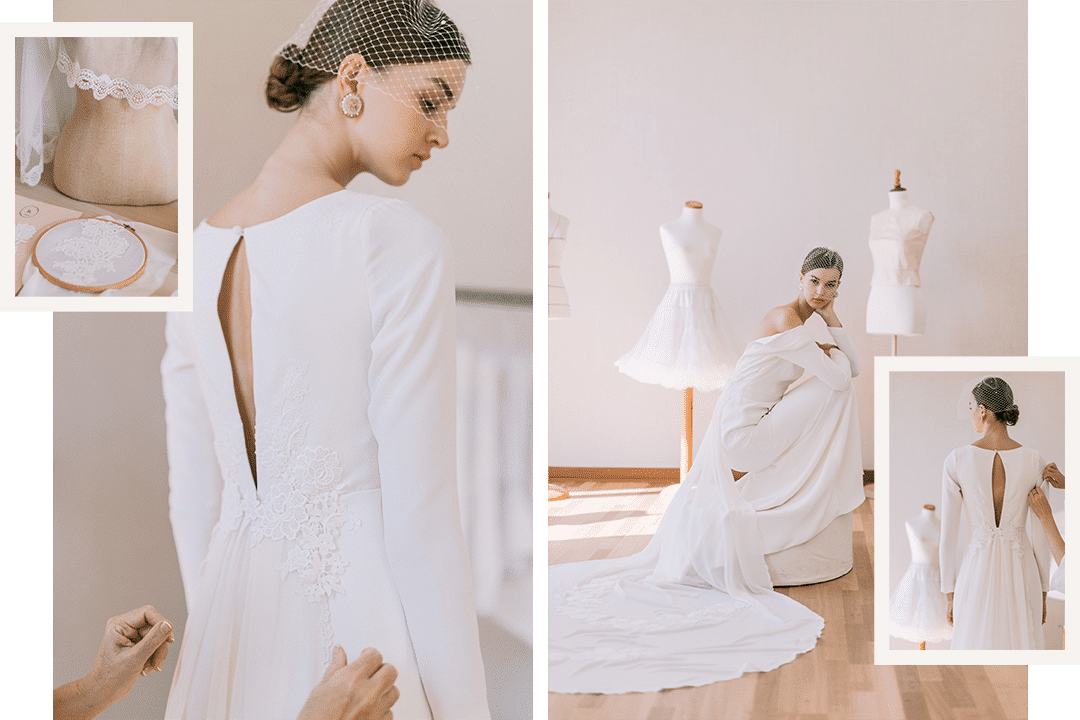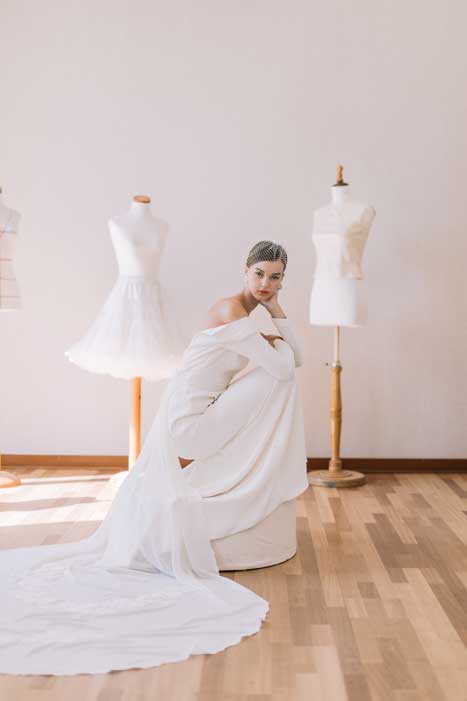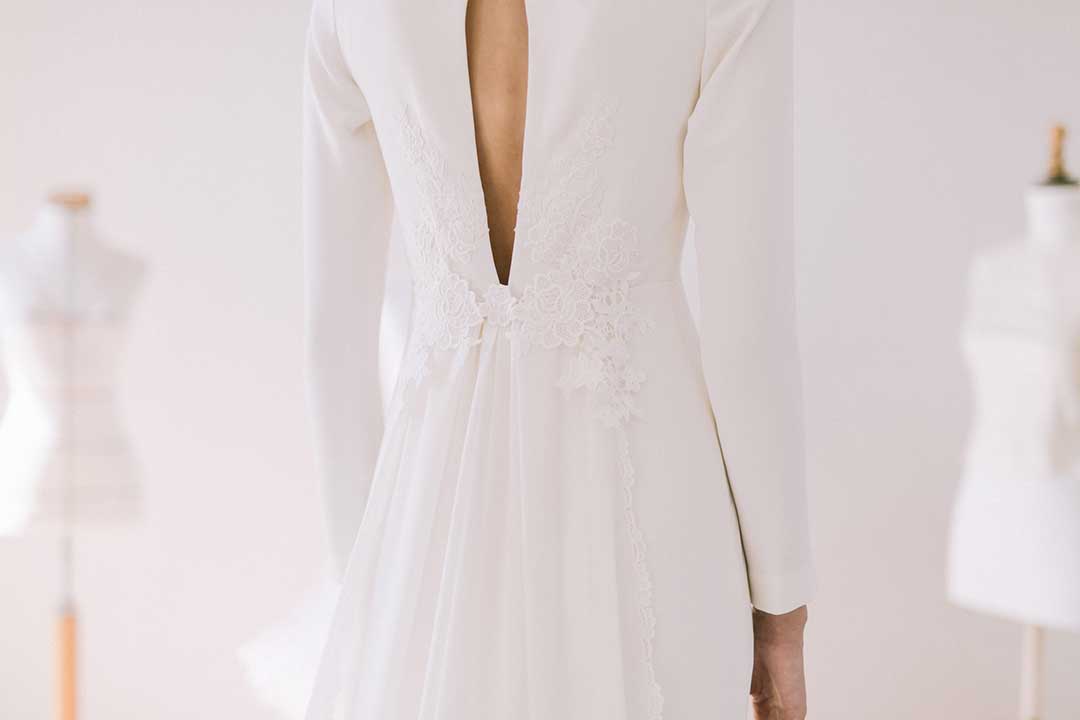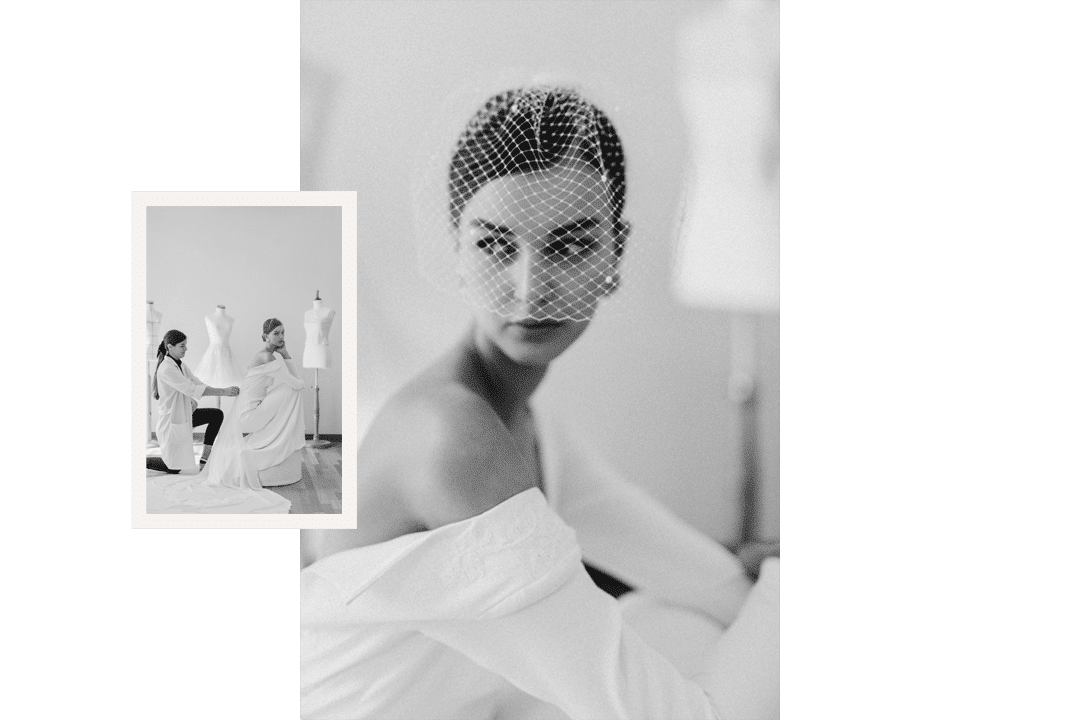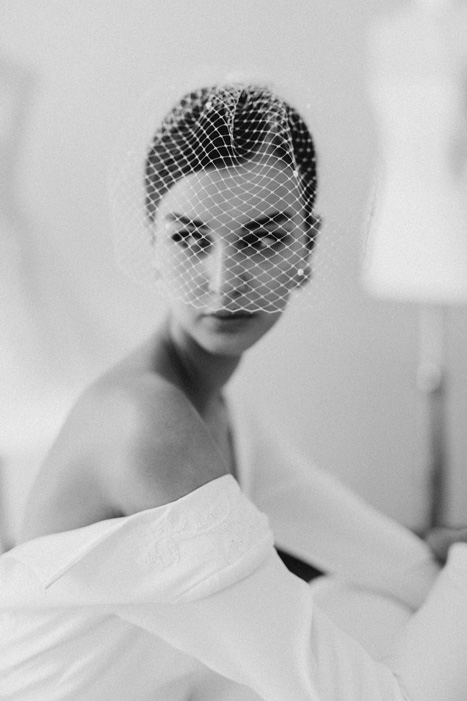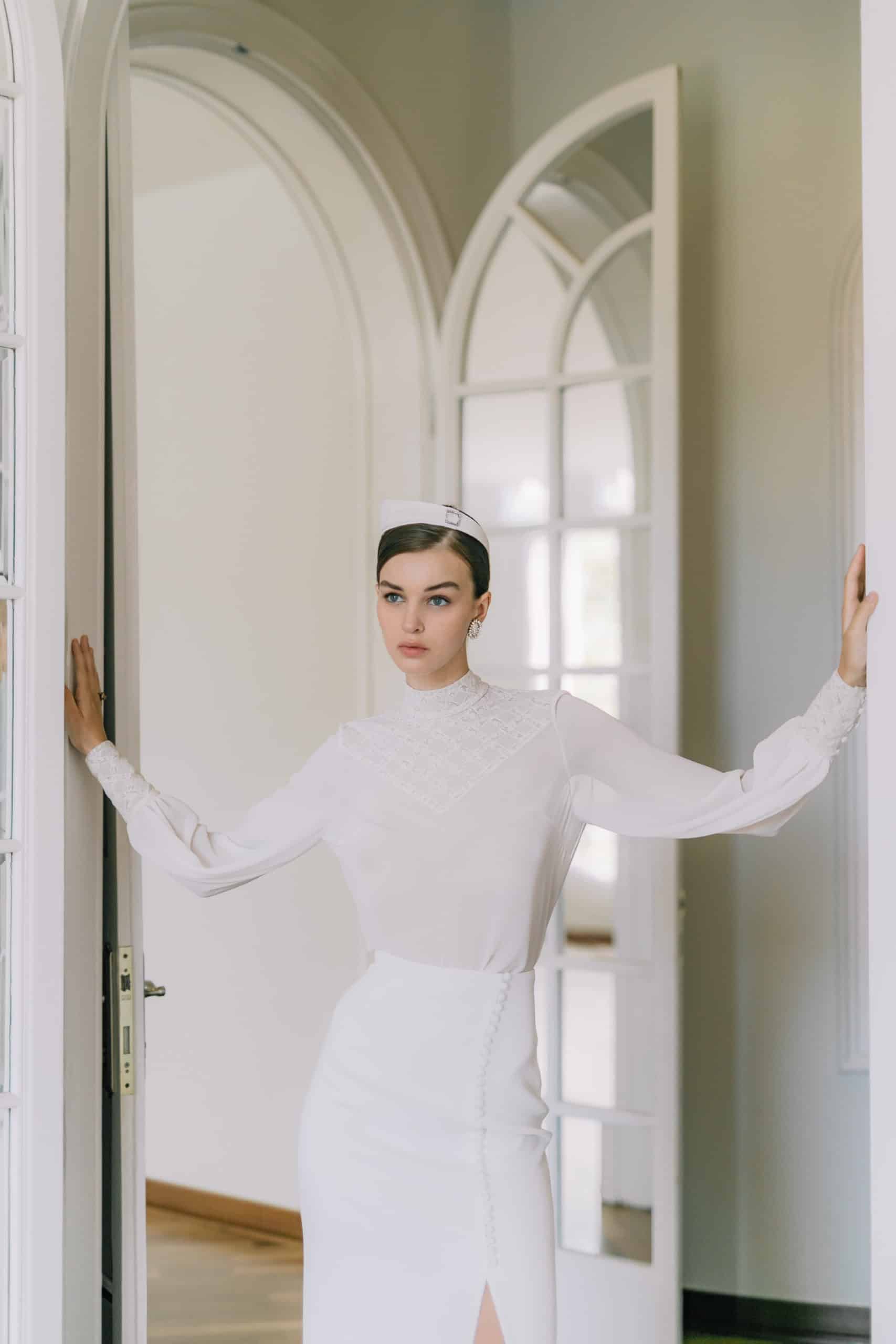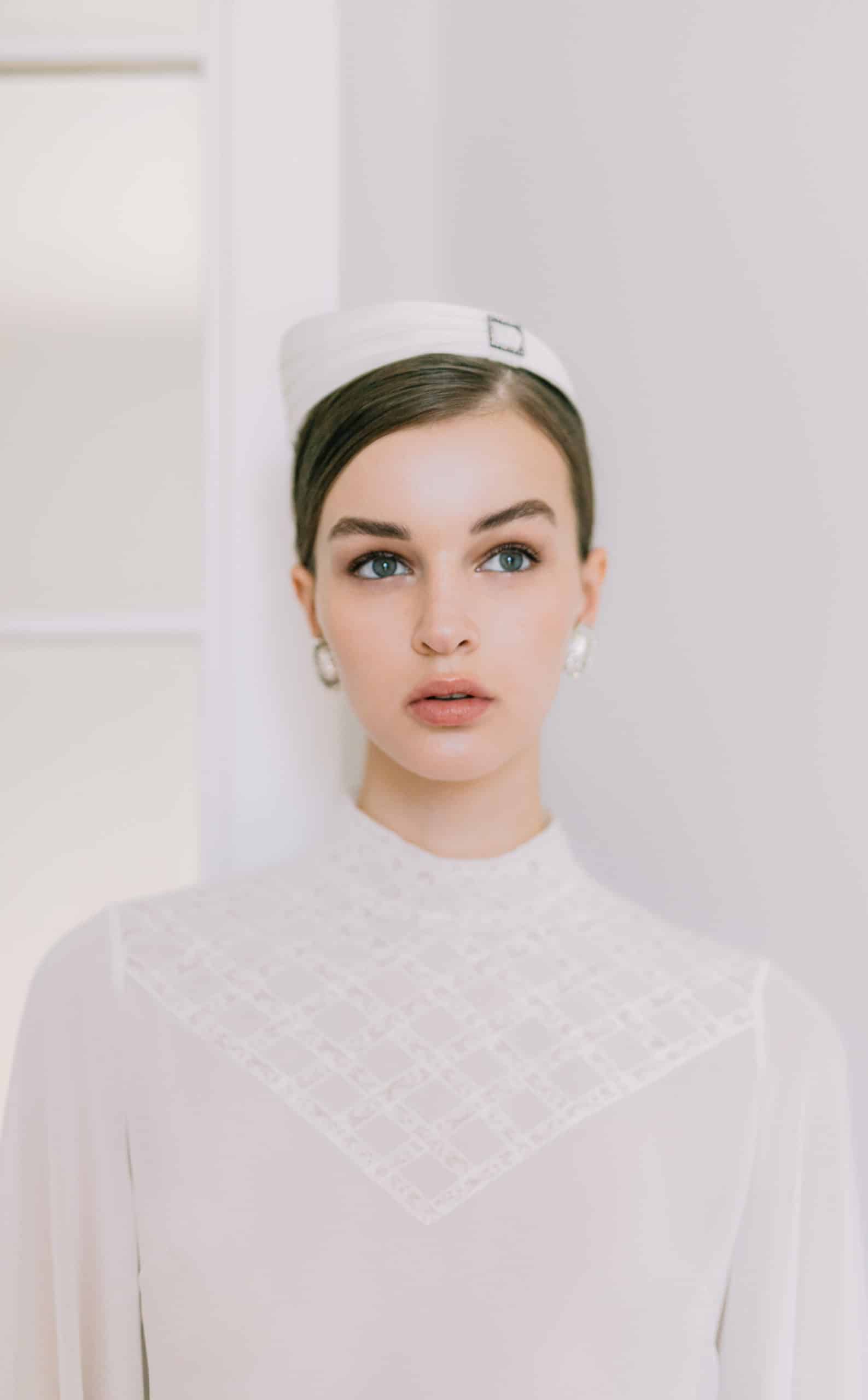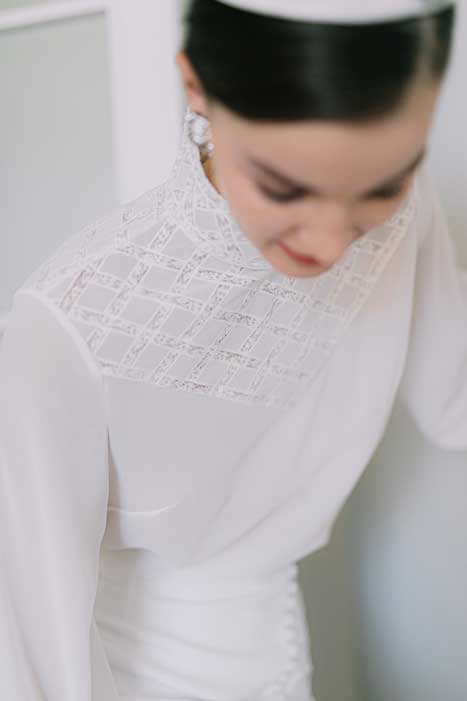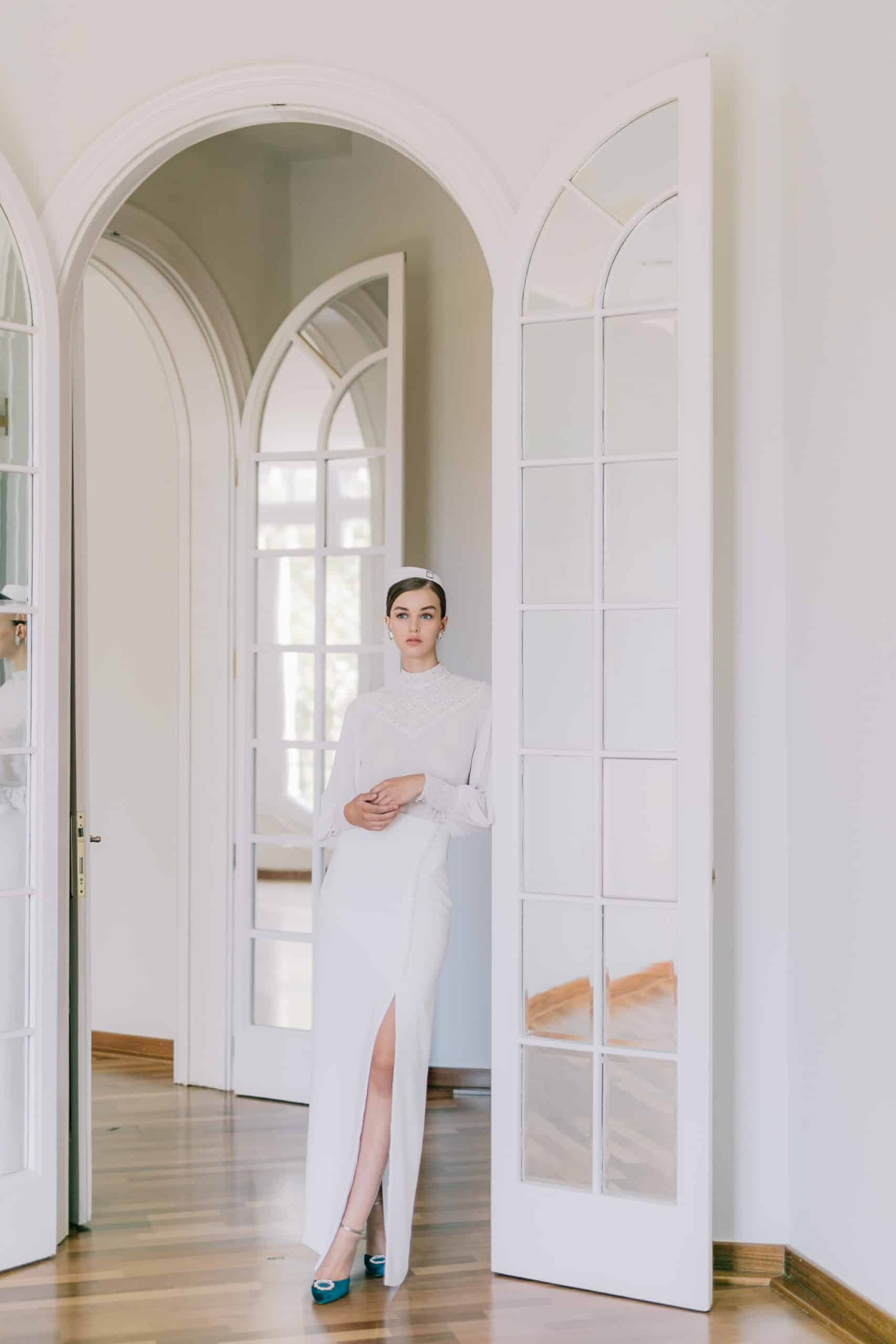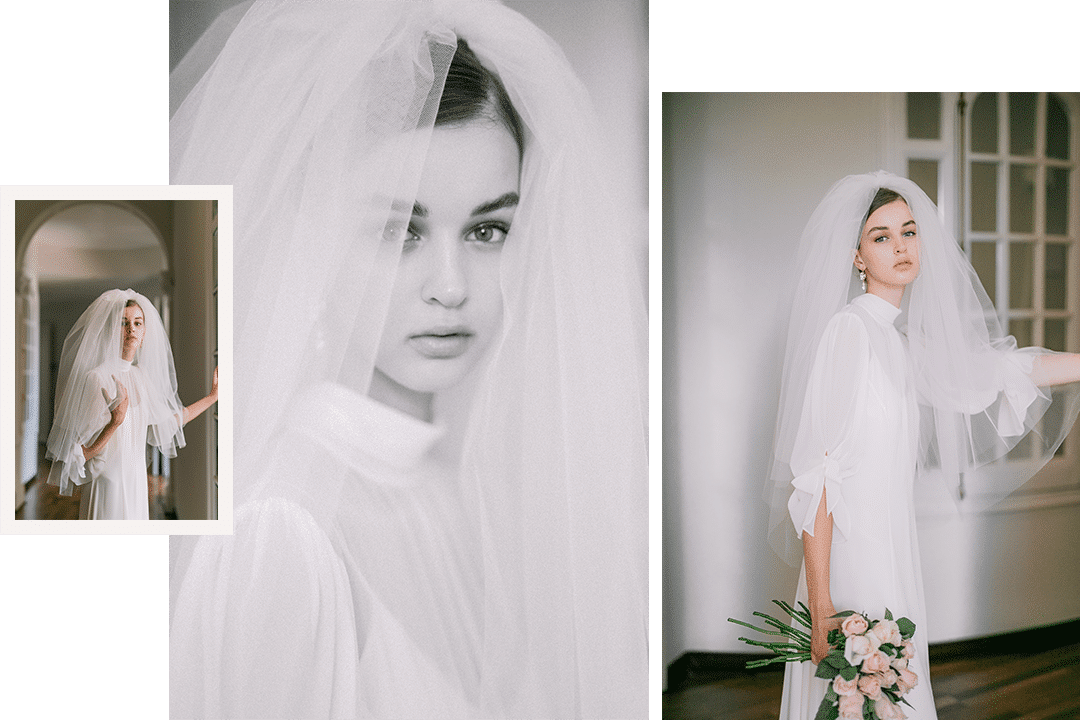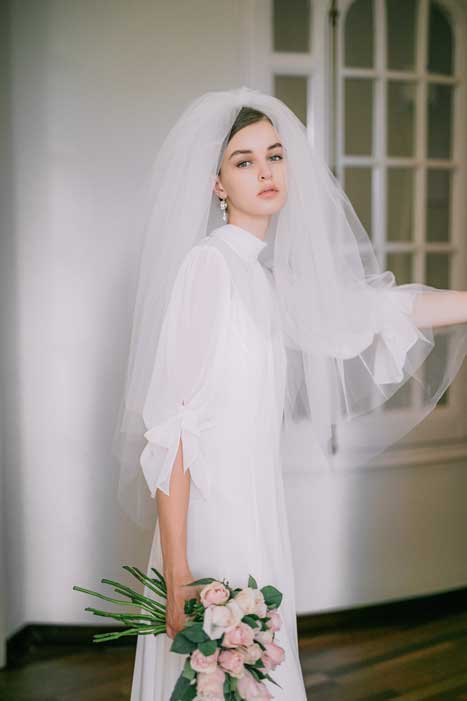 "Fashion is about dreaming and making other people dream"
Donatella Versace
Let's talk
Ask a question
Contact us or visit our shop or atelier at Barcelona and discover the L'Arca secrets, accessories, lingerie, kimonos and dream wedding dresses.