Custom-made

wedding dresses in Barcelona
Handcrafted with attention to detail
Custom-made bridal fashion
We design a unique and personalized wedding dress for you and with you.
We are driven by our passion for artisanal sewing techniques and for craft  handed down from times past. 
We take care of the smallest details to create dresses with a vintage soul and a contemporary touch.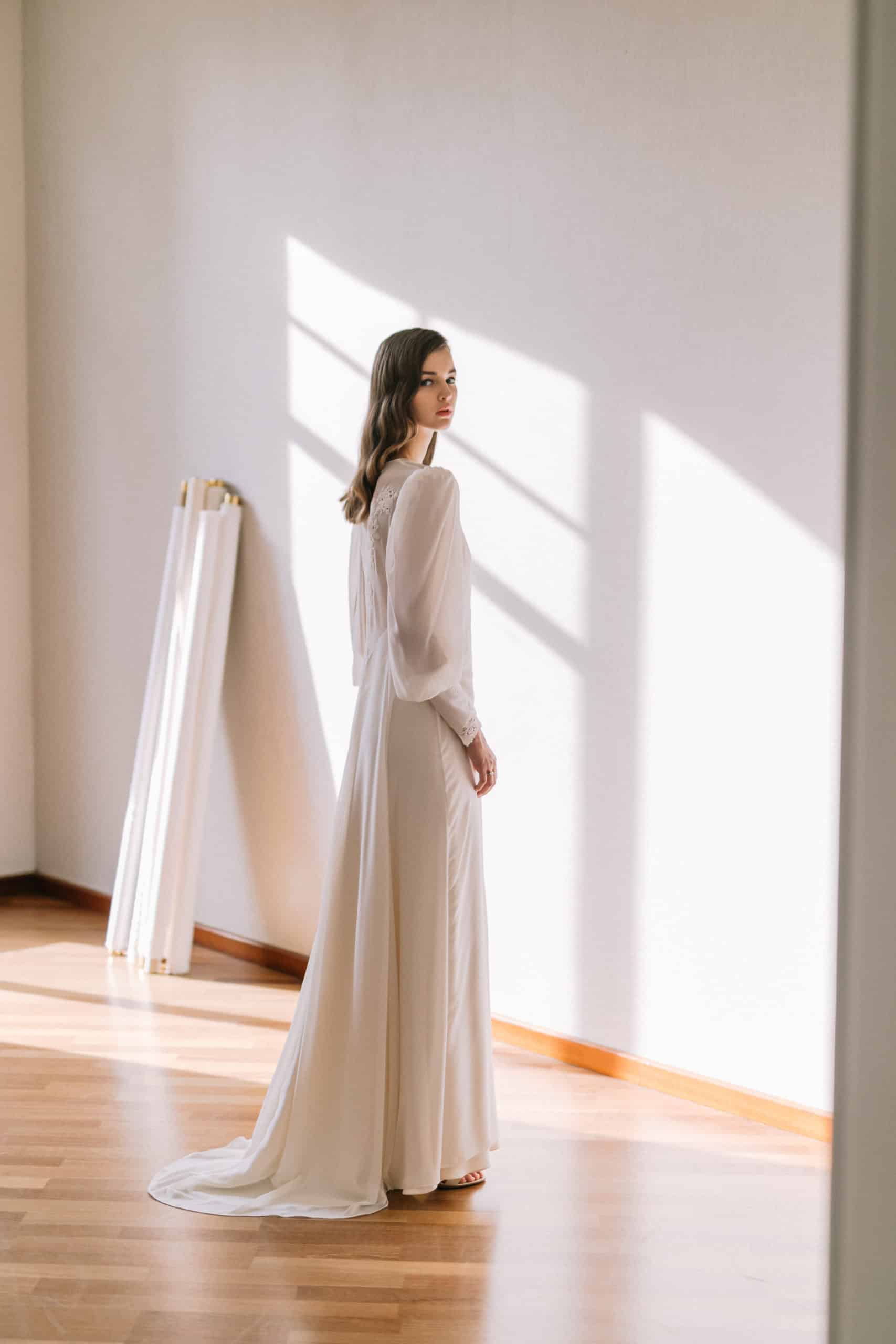 Sustainable tailored dress
What we do is just as important as how we do it. We make our garments responsibly with ethical criteria in mind.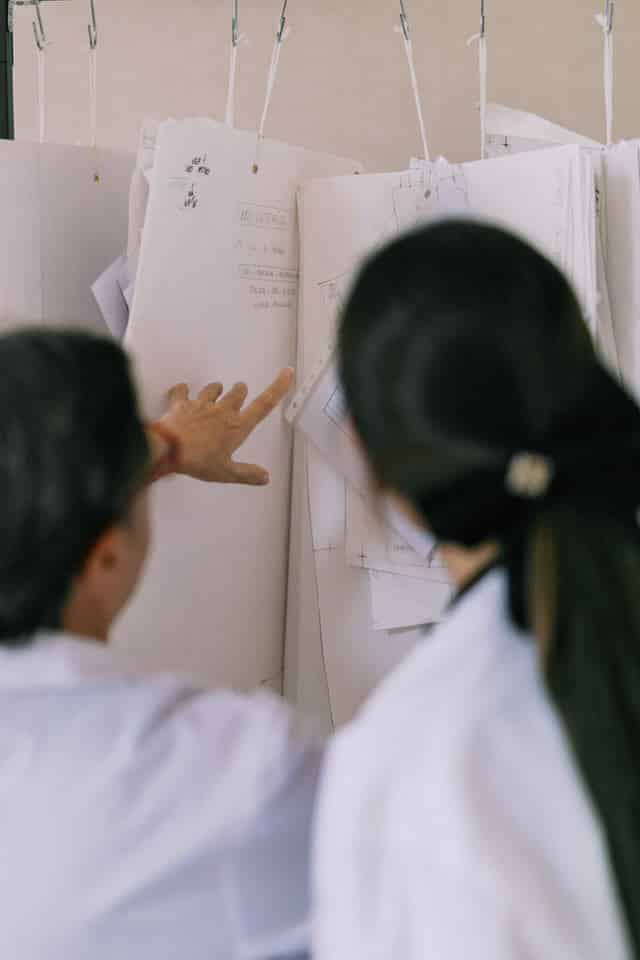 Each of our dresses is carefully designed and hand-made by a team of dressmakers in our workshop, located in the Gothic Quarter of Barcelona.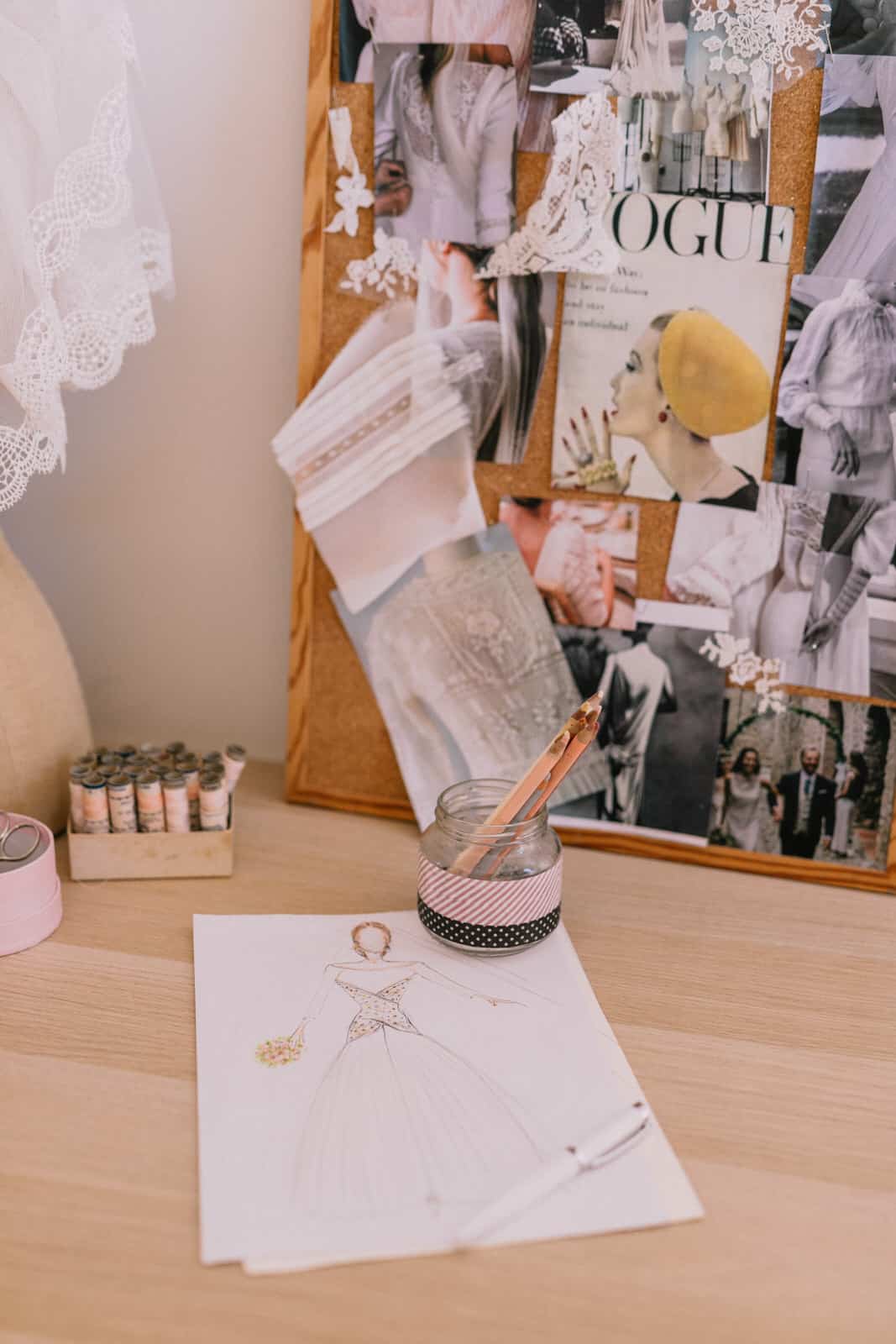 We use hand-sewing techniques to create your wedding dress, preserving artisanal traditions within our community.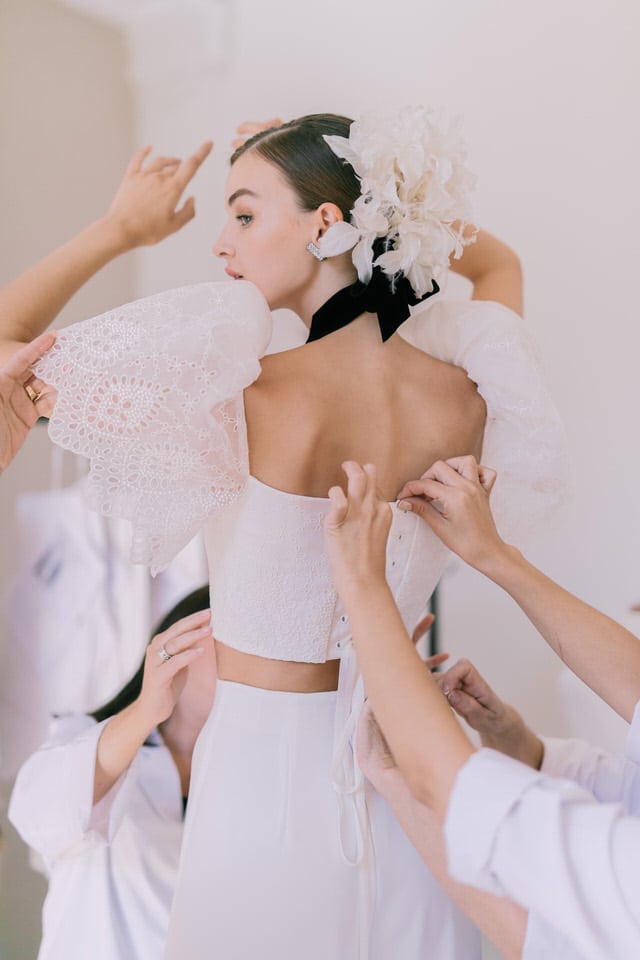 Quality fabrics, lace and embroidery
In designing our wedding dresses we select the highest quality fabrics, combining them with exquisite embroidery and antique lace from our collection.
Discover step by step
how we make your custom wedding dress
DESIGNING A WEDDING WITH YOU
In your first visit to our workshop, we will listen to find out what best suits your tastes. We will offer you the best possible selection of models for your style and needs. You can try on all the dresses you want. In addition, we may suggest changes so that your tailor-made dress is unique and you feel 100% you.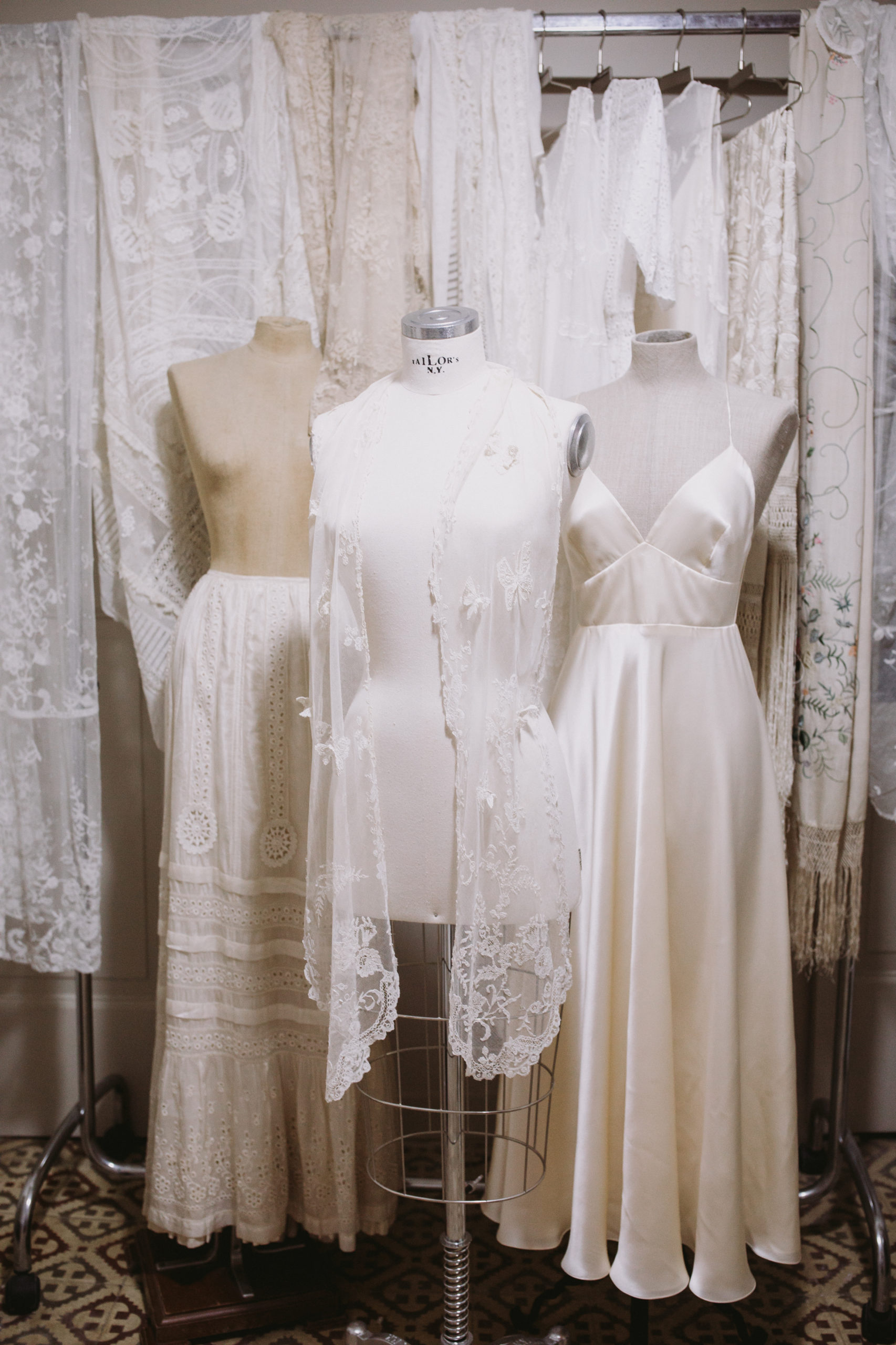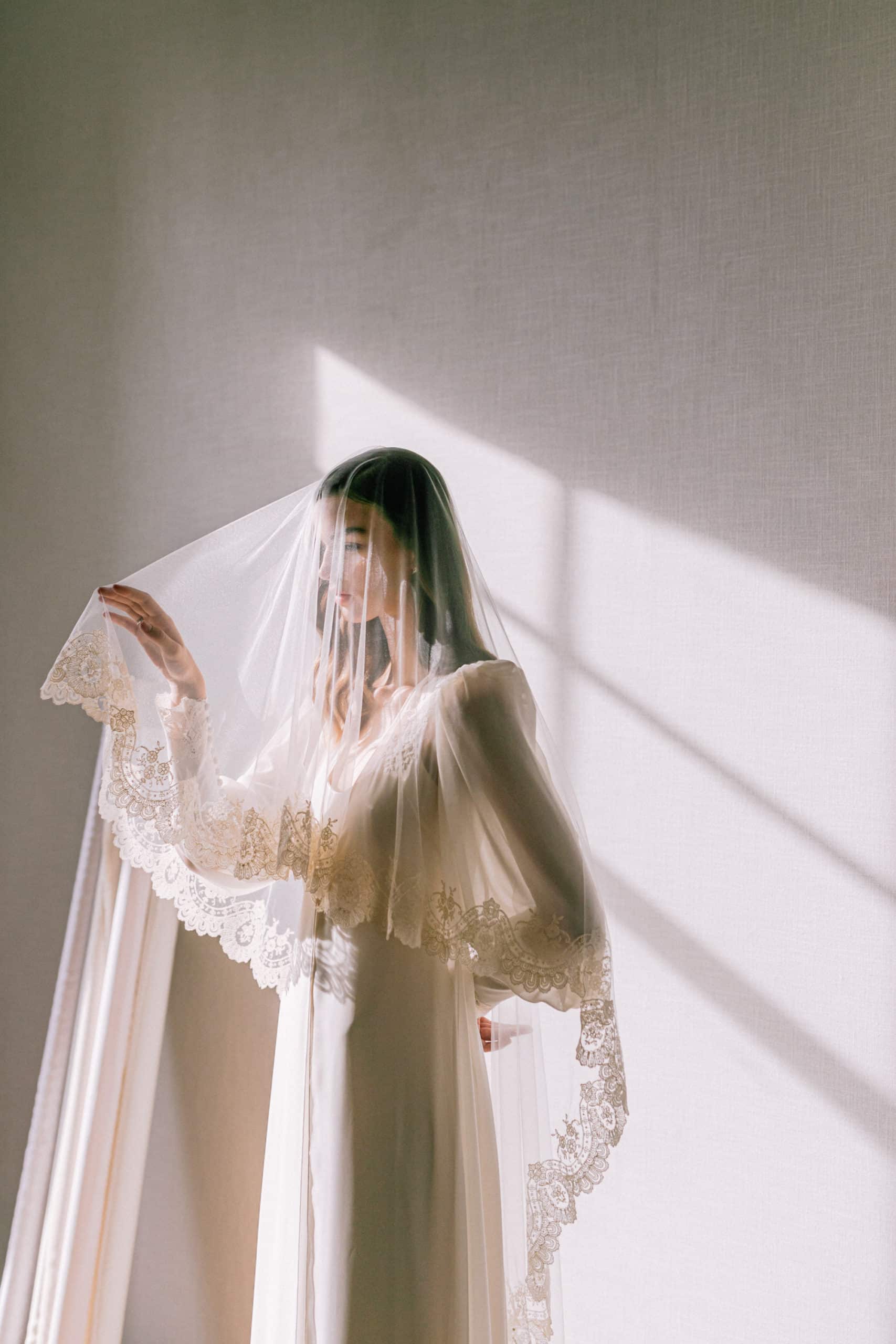 On your second visit to the workshop, we will take your measurements and agree on design and fabrics of your wedding dress.
DRESS FITTING AT THE ATELIER
Typically, three to four fittings are held until the dress fits you perfectly. If you live in another city or country, we can streamline fittings to make the process simpler and less expensive.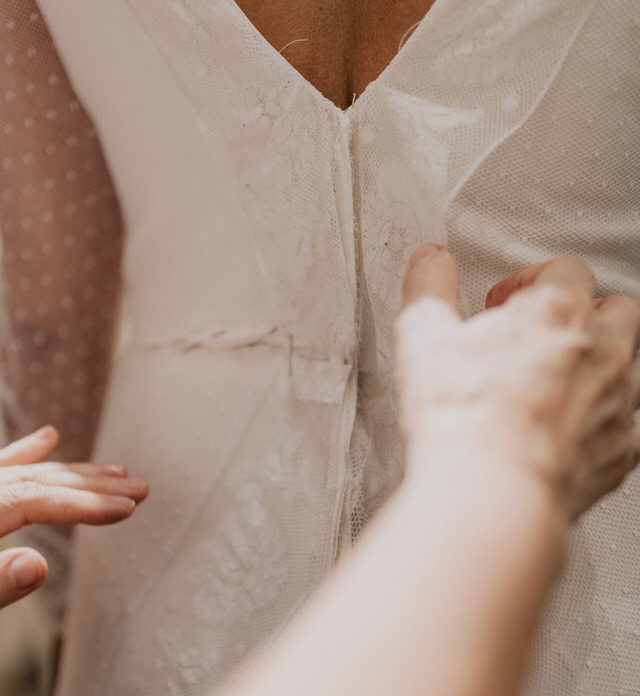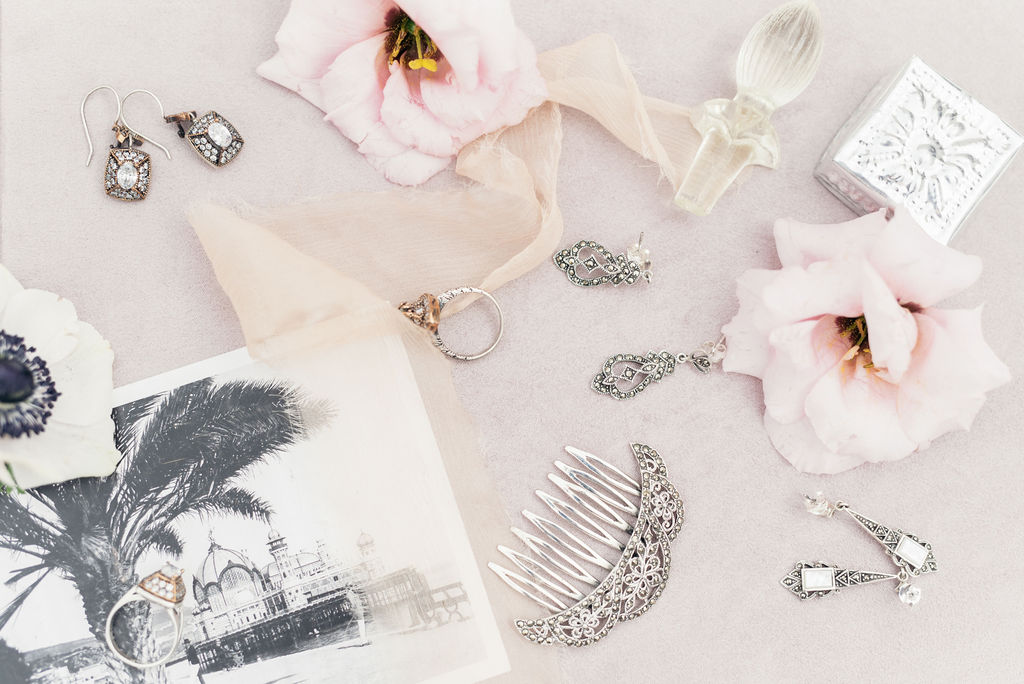 STYLING ACCORDING TO YOUR TASTE
Throughout the process, we will also counsel you on the accessories and the look that best match your dress and the type of wedding. To this end you will have access to a wide selection of wedding veils and accessories.
CUSTOM-MADE BRIDAL DRESSES
From this moment on, we get down to work: selecting the most suitable fabrics, we design a dress pattern, cut the different elements of your dress, and prepare the garment for an initial fitting.
Made with care in Barcelona
Contact us or visit our shop or atelier at Barcelona and discover the L'Arca secrets, accessories, lingerie, kimonos and dream wedding dresses.
Our FAQ section is the best way to solve them.