BRIDAL GOWNS WITH VINTAGE SOUL
For 20 years, we have been making vintage style bridal gowns, with a romantic and casual flair. Our dresses stand out for their impeccable finishes, delicate lace and poetic elegance.
All dresses are made by artisan hands in our small workshop in the Gothic Quarter of Barcelona. We design dresses with vintage soul with a special attention to the sustainability of their sewing and fabrics.
We also gather original vintage pieces and elaborate unique pieces made with antique materials.
OUR COMMITMENT TO SUSTAINABILITY IS ROOTED IN EVERYTHING WE DO
We select and conserve vintage pieces for their fabric, pattern, or style. We attend trade fairs and markets around the world to locate the very best clothing and materials. We also choose suppliers in the textile world whose unique approaches complement your vintage look.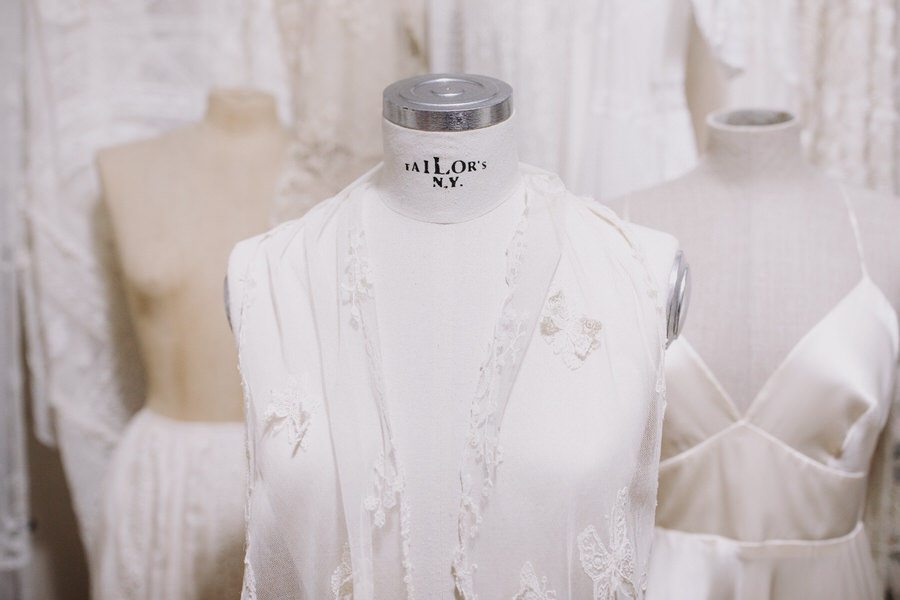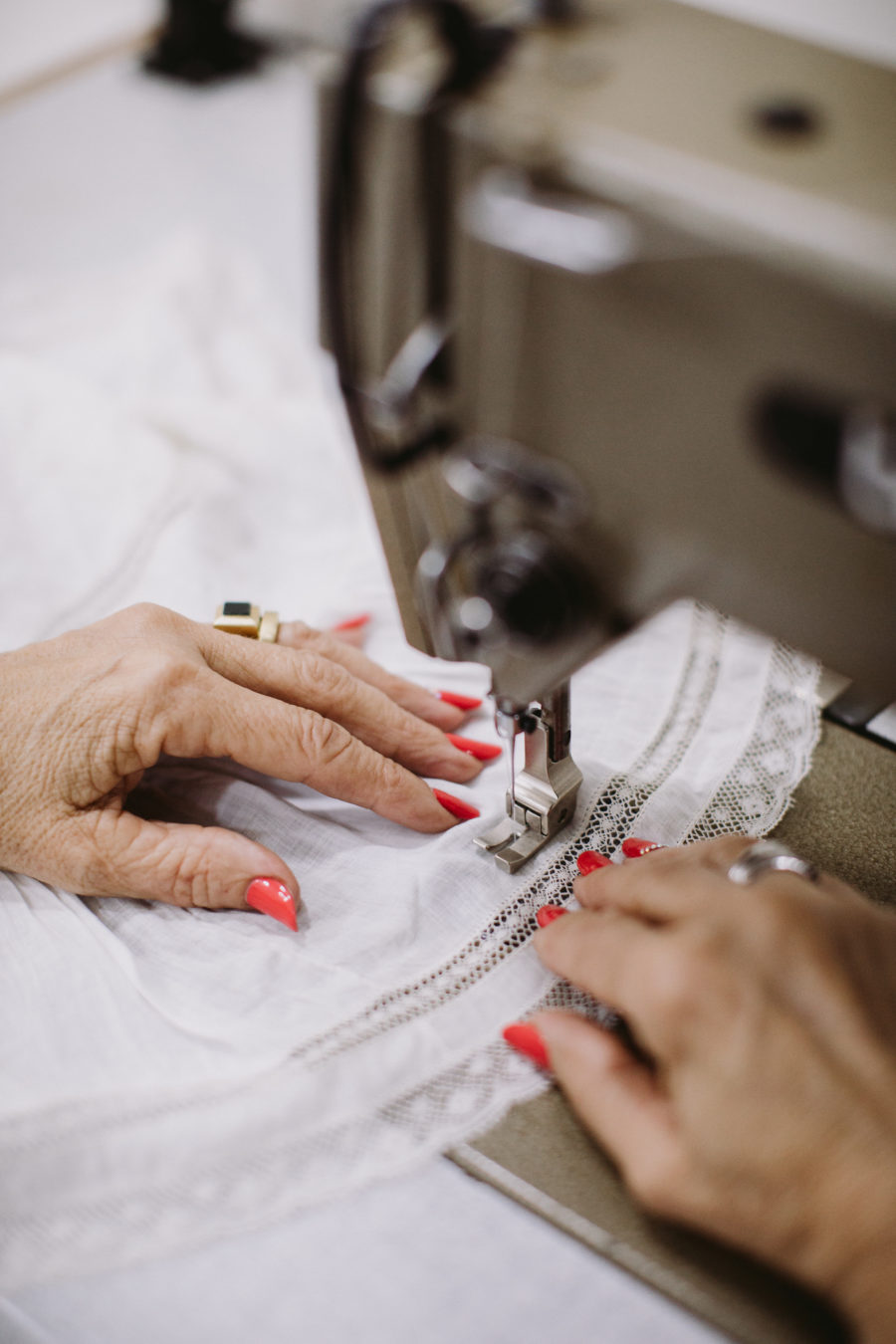 For nearly 40 years, we have relied on a team of seamstresses and embroiderers who restore our vintage items and antique lace. We give new life to forgotten garments.
We act out of respect for antique materials and techniques. We bring back traditional handicraft techniques of sewing, lace, and embroidery, helping these to stand the test of time. We choose suppliers who hold similar values.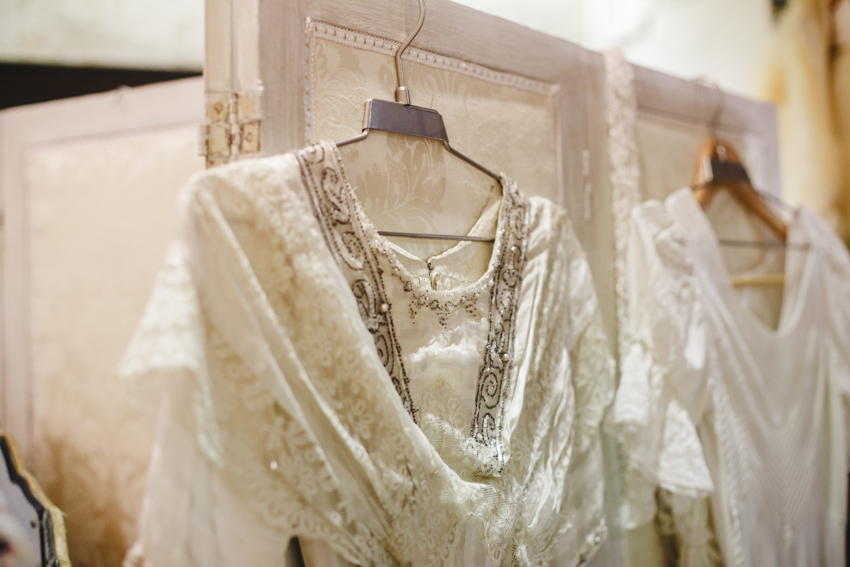 We put discarded fabric, lace, or embroidery at the centre of distinctive garments with a contemporary touch.
Meet the designer
NINA B.
Fourth generation of textile antique dealers, Nina manages to capture in her dresses the vintage universe in which she grew up, mixing retro style with the contemporary style of Barcelona.
Her particular vision allows her to create current and romantic designs with a nod to the elegance of other times.
"My goal is to bring to your hands pieces made with patience and savoir-faire in our atelier.
I am passionate about working with lace and delicate antique fabrics that have been rescued from another era."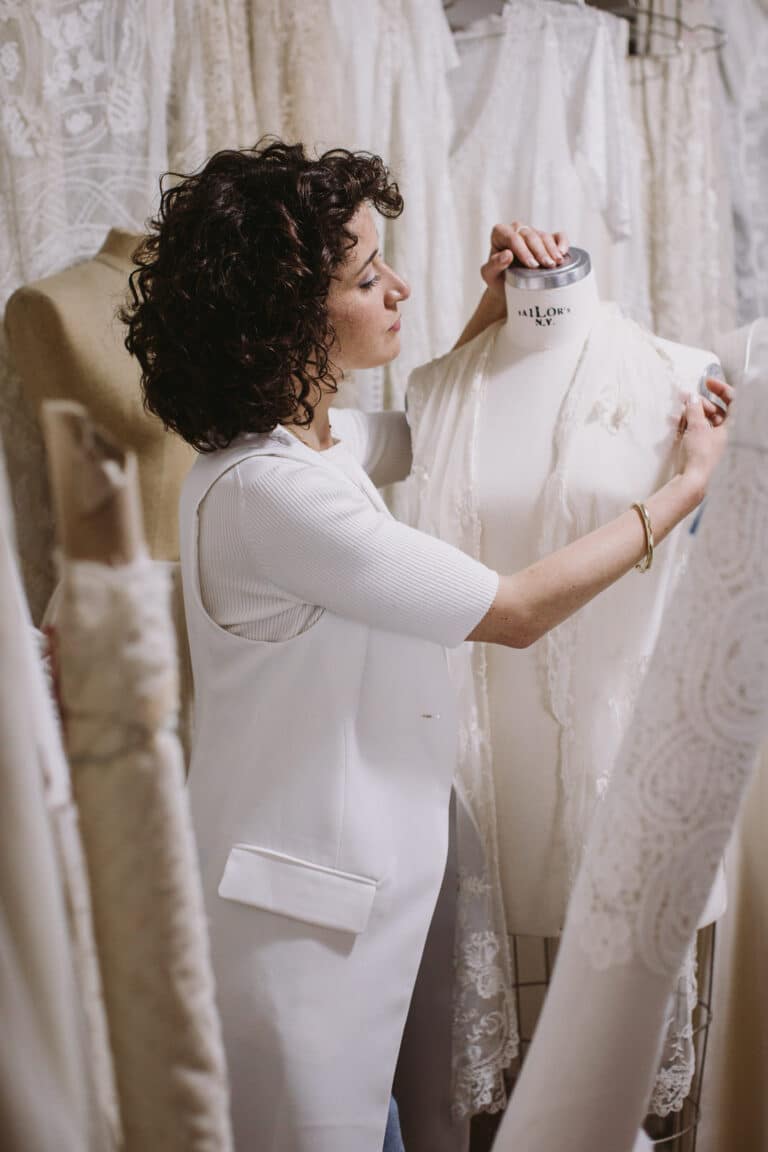 "Fashions fade, style is eternal."
Contact us or visit our shop or atelier at Barcelona and discover the L'Arca secrets, accessories, lingerie, kimonos and dream wedding dresses.
What they're saying about us
"A fabulous Alladin cave"
CondeNast traveller
"There are some pieces of clothes that can stand the test of time, and are full of history. These are the stars of the show at L'Arca"
Andrew Dramer Airbnb expert
"Step inside this enchanting vintage boutique for beautifully crafted apparel from the past, mostly sourced from local homes: 18th-century embroidered silk vests, elaborate silk kimonos and old-style earrings made by artisans in southern Spain"
Lonely Planet
" Some items of clothing loaded with history survive the passing of time. These are the what stand out at l'Arca Barcelona"
Time Out
"One most largest collections of 19th-century lingerie and bridal fashion in Spain"
Intima group review