All our suits come in EU sizes 36, 38, 40, 42, 44. We recommend that before placing your order you take your measurements and check the size in our table.
To ensure that the dress fits perfectly to your body, you must correctly measure your bust, waist and hip contours. As specified in the following drawing.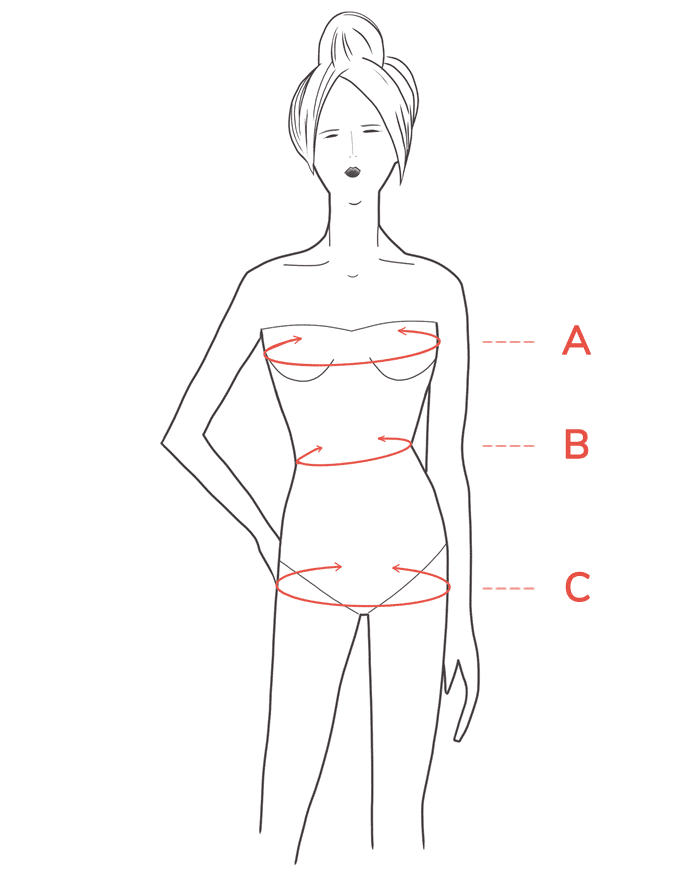 A Chest contour
Place the tape measure around the fullest part of the bust, passing under the arms (usually the height of the nipples).
B Waist circumference
Place the tape around the narrowest part of the waist (4 cm above your navel approx.)
C Hip contour
Place the tape around the widest part of the hips (15-20 cm below the waist measurement).
Send us an email if you are not sure how to measure or if your measurements do not match any size in our size chart.