L'Arca Barcelona is the shared project of two sisters who advocate for sustainability by revitalizing vintage items. Since 1980, we have lovingly offered unique and ethereal pieces for sale in a distinctive space.
We combine the tradition of vintage and antique lace with current fashion trends. We bring together original vintage items and create unique garments made with old materials or inspired by vintage items.
For the past forty years, the "Titanic store" has brought Barcelona's best vintage to renowned clients and designers, in addition to taking part in projects as appealing as supplying wardrobe for Oscar-winning films.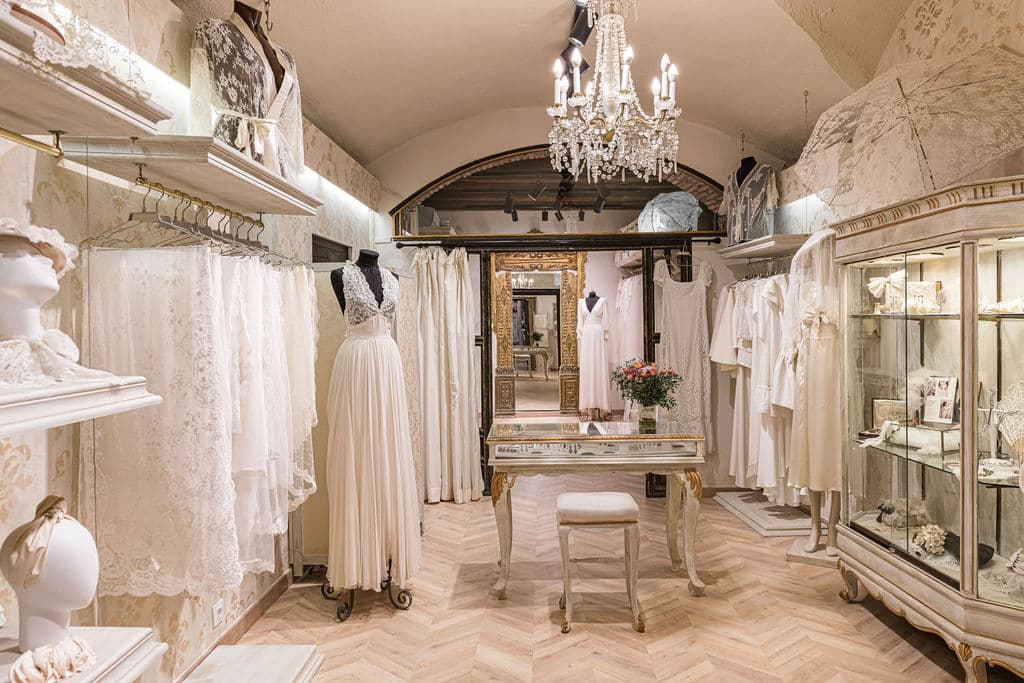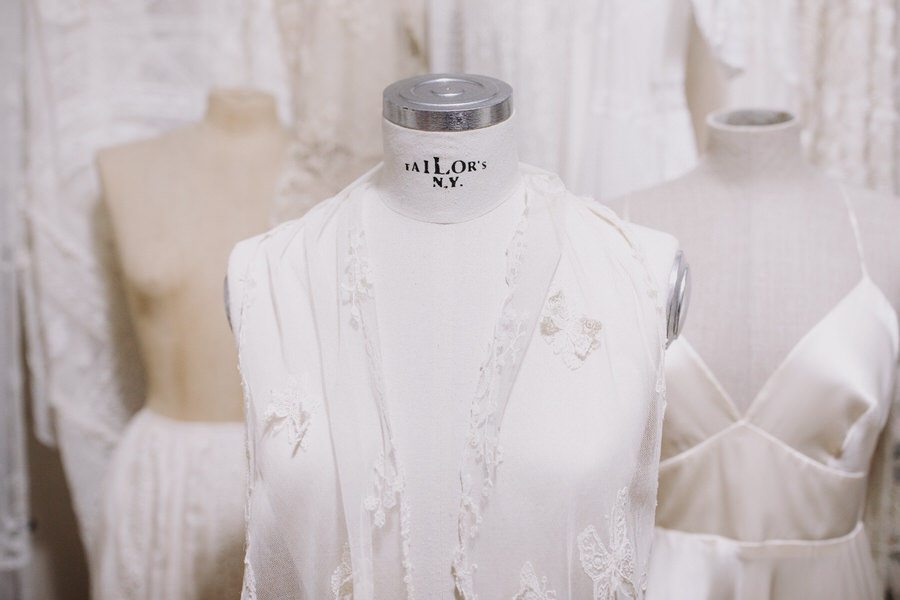 OUR VALUES
"Our commitment to sustainability is rooted in everything we do."
WE CURATE
We select and conserve vintage pieces for their fabric, pattern, or style. We attend trade fairs and markets around the world to locate the very best clothing and materials. We also choose suppliers in the textile world whose unique approaches complement your vintage look.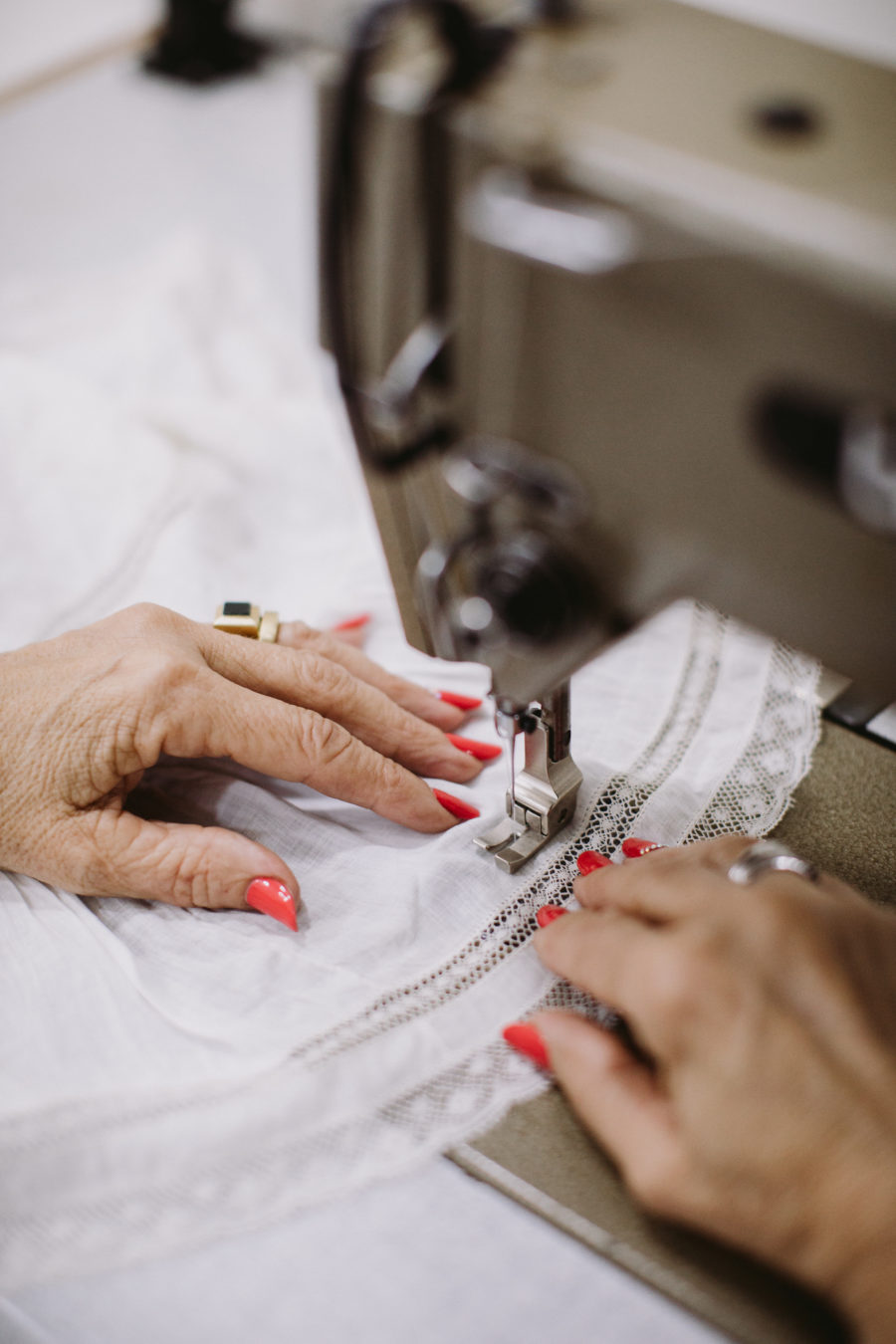 WE RESTORE
For nearly 40 years, we have relied on a team of seamstresses and embroiderers who restore our vintage items and antique lace.
We give new life to forgotten garments.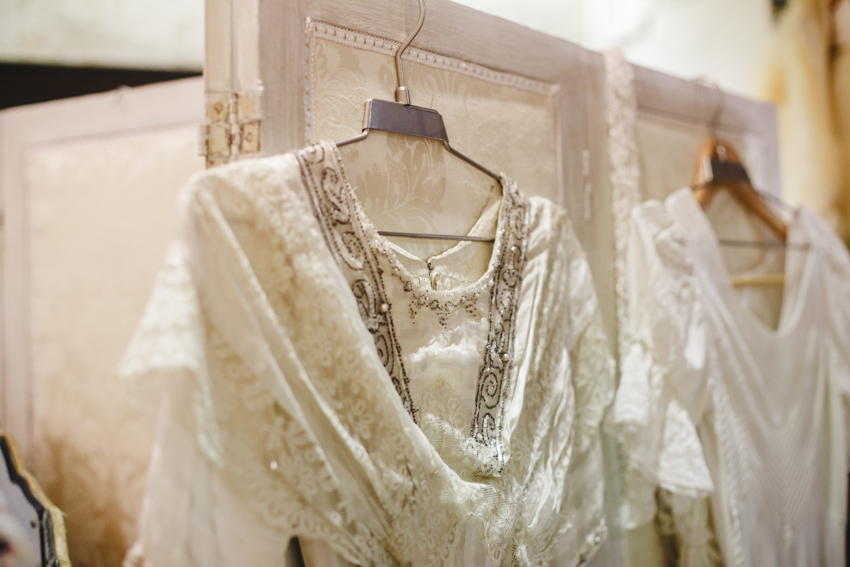 WE PRESERVE
We act out of respect for antique materials and techniques.
We bring back traditional handicraft techniques of sewing, lace, and embroidery, helping these to stand the test of time. We choose suppliers who hold similar values.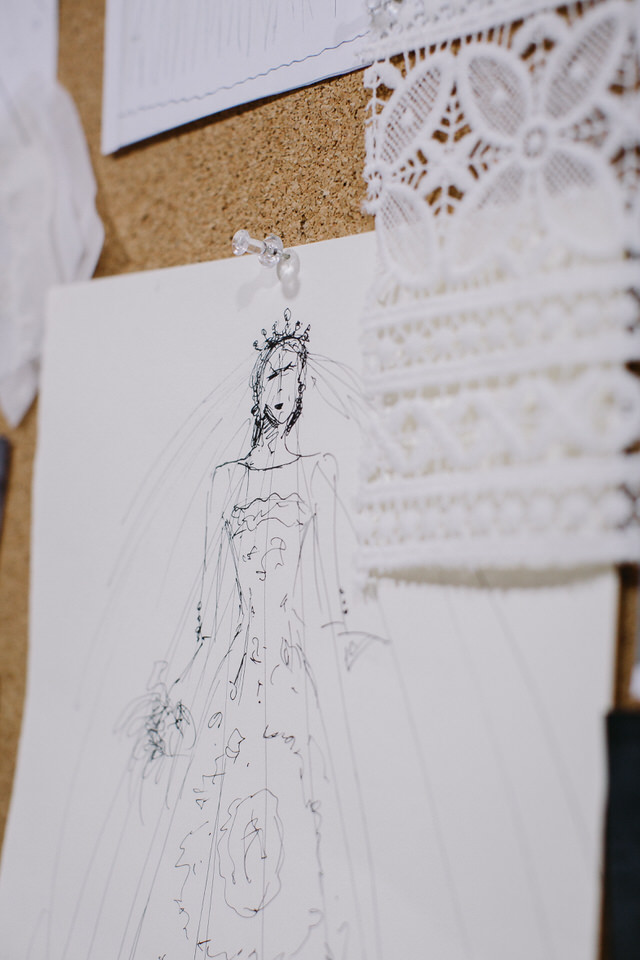 WE REUSE
We put discarded fabric, lace, or embroidery at the centre of distinctive garments with a contemporary touch.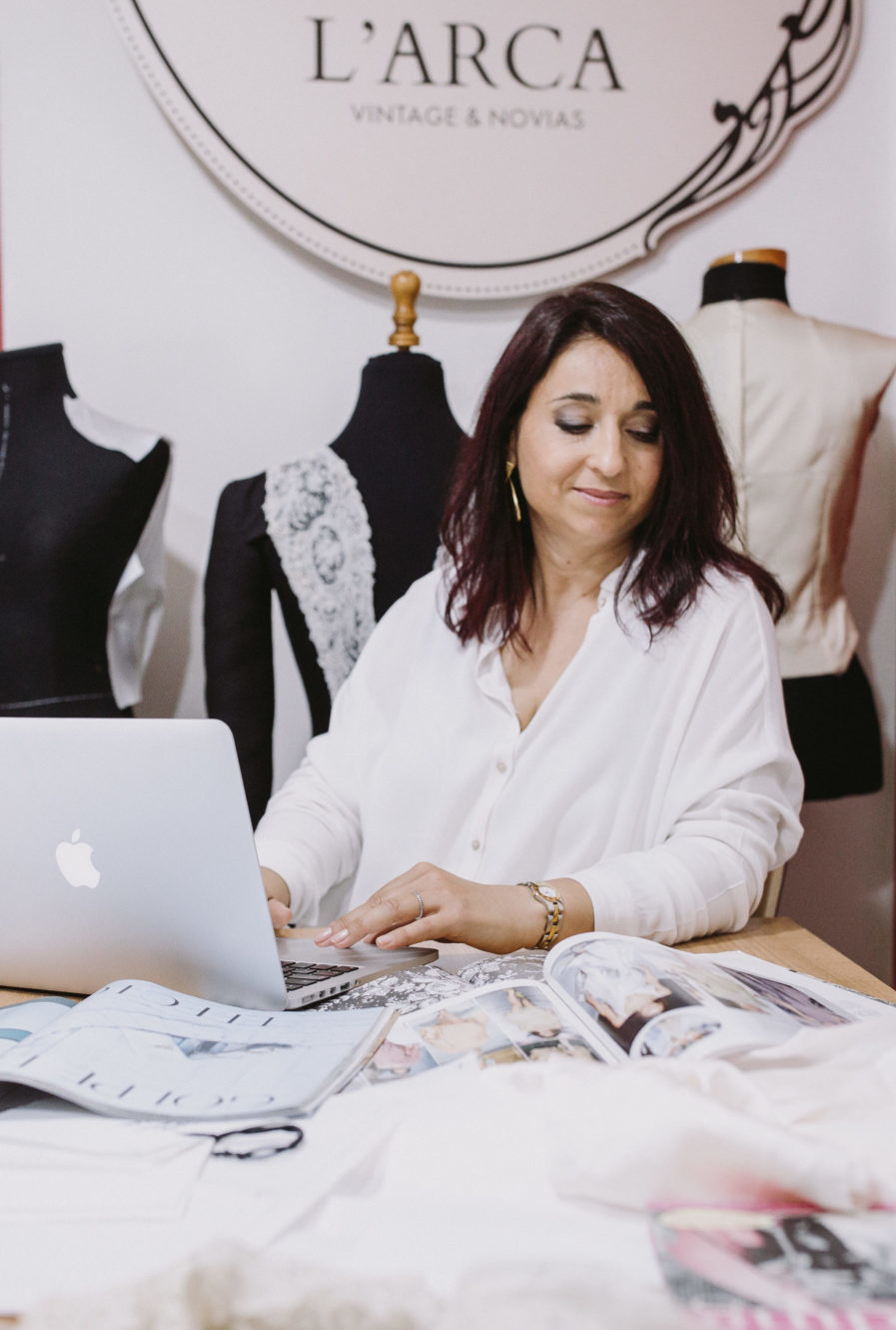 Carmina Pairet,
marketing
"Antique lace and the history of textiles are my passion. I'm in charge of managing the brand, and scouting for vintage and antique pieces."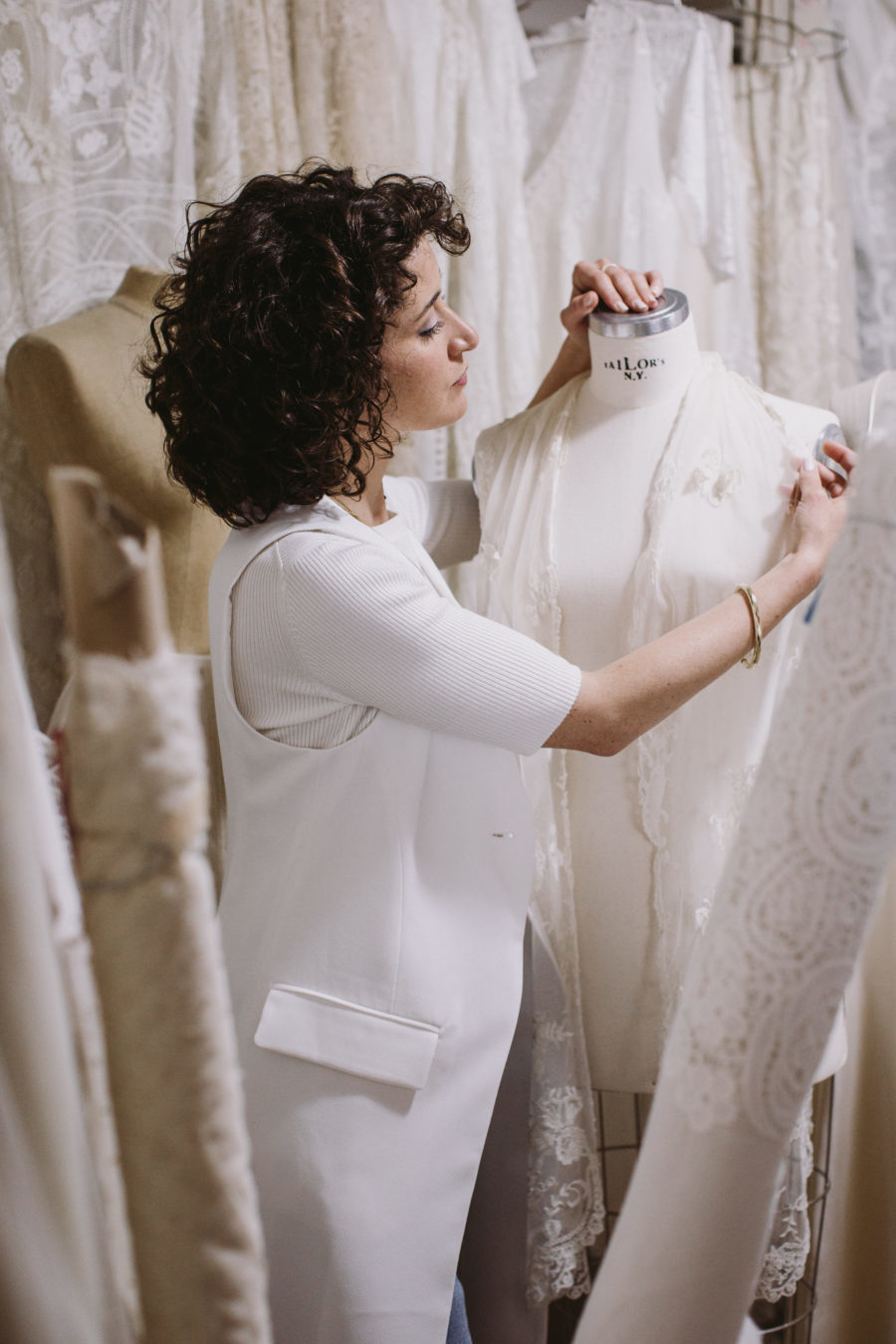 Nina Balmes,
Creative Director
"I'm in charge of designing our bridal collections, and creating unique garments.
My goal is to bring into your hands items made in our workshop with patience and savoir-faire (know-how)"
" 

Fashions fade, style

is eternal."
—Yves Saint Laurent
Let's talk
Ask a question
Contact us or visit our shop or atelier at Barcelona and discover the L'Arca secrets, accessories, lingerie, kimonos and dream wedding dresses.
What they're saying about us
"A fabulous Alladin cave"
CondeNast traveller
"There are some pieces of clothes that can stand the test of time, and are full of history.
These are the stars of the show at L'Arca".
Andrew Dramer Airbnb expert
"Step inside this enchanting vintage boutique for beautifully crafted apparel from the past, mostly sourced from local homes: 18th-century embroidered silk vests, elaborate silk kimonos and old-style earrings made by artisans in southern Spain. ".
Lonely Planet
"Some items of clothing loaded with history survive the passing of time. These are the what stand out at l'Arca Barcelona."
Time Out
"One most largest collections of 19th-century lingerie and bridal fashion in Spain."
Intima group review